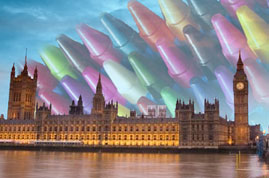 The Prime Minister and Education Secretary Michael Gove have announced this week that a further 102 Free Schools – one of the Government's flagship educational ventures – are to open in 2013 and beyond. This follows on from the first tranche of 24 Free Schools that were opened in 2011, and the 50 or so expected to open this September.
Of the 102 Free Schools, almost a third – 33 – are set to have either a religious character or ethos. The vast majority of existing state funded faith schools are Christian, but of the newly announced batch of Free Schools 5 will be Sikh, 3 Jewish and 3 Muslim schools, heralding even greater variety within the faith school sector. Meanwhile, many of the other Free Schools will offer a specialism with a narrow appeal, while 3 would like to teach creationism as a valid scientific theory, despite the proposition having been widely rejected by the scientific community.
Free Schools, as a type of Academy School, can teach what they like in Religious Education and are free from teaching the National Curriculum. While this may encourage greater innovation in schools, it also creates a platform that allows providers with a religious agenda to indoctrinate children in one particular faith, and to limit their knowledge in subjects such as science and human biology.
Chair of the Accord Coalition for Inclusive Education, Rabbi Dr Jonathan Romain MBE, said 'The Government should be much more vigilant against the potential dangers inherent in the Free School model. Free Schools may cause greater segregation in the education system, and offer a route into the state funded system for untested providers, who may wish to offer pupils with a narrow understanding of beliefs different from that of the school.
'It is therefore vital that the Government insists on rigorous powers of inspection of Free Schools and Academies, lest their freedoms are misused. It is particularly worrying that Ofsted now no longer has to inspect schools on how they act to promote community cohesion, that the frequency of school inspections at many schools is being reduced, and that there is no oversight of the kind of RE that Academy Schools offer.
'The ultimate goal must be that children receive an education that is broad, tolerant and transparent, and that state funded system does not empower those who would mitigate against social cohesion in our schools.'