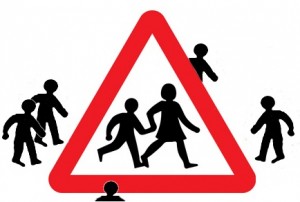 The High Court has begun hearing a test case today that seeks to challenge the way that new state funded faith schools are set up, which could have widespread national implications about the ability of faith schools to select pupils on the grounds of religion.
The judicial review has been brought by the Richmond Inclusive Schools Campaign (RISC) and the British Humanist Association (BHA) against the London Borough of Richmond. The groups argue that rather than help to open two new voluntary aided faith schools this year, the local authority should, under the Education Act 2012, have instead invited proposals to open new Academy schools.
Since 2010 all new Academy faith schools have been limited in selecting no more than half of their pupils on the basis of religion. However, the Council did not follow this route as they and the local Diocese wanted the schools to be free to select up to 100% of its pupils in this way. The Diocese has revealed that it expects the proposed voluntary aided schools to transfer to become Academies a couple of years after they open, though by becoming Academies via this route the schools would  be able to retain their ability to select all pupils on religious criteria. In turn the BHA and RISC are seeking to have what they view as a loophole around the 50% rule closed.
Chair of the Accord Coalition, Rabbi Dr Jonathan Romain, said 'the introduction in 2010 by Government of the 50% rule has been a very significant development in recent faith school policy. It highlights how religious discrimination in pupil admissions is being increasingly viewed as outmoded by wide sections of society, and how it is not required to ensure that faith schools maintain their ethos.
'This legal case could therefore have very important consequences for the opening of new state funded faith schools in England, and in turn, on their ability to discriminate against children on the grounds of religion.  Accord will therefore follow the outcome of the Judicial Review very closely.'
The case is expected to last two days. A ruling is not expected immediately.