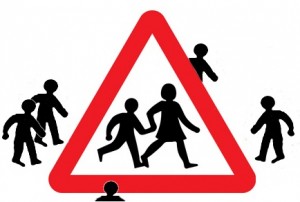 The Accord Coalition, which advocates inclusive schools, has welcomed the Church of England's encouragement of those in education to include "outsiders", but also urged it to take practical steps.
Chair of the Accord Coalition, Rabbi Dr Jonathan Romain MBE said, "A major step forward – that would both benefit society at large and show the Church was committed to equality – would be to discuss openly how the bar against non-Christians and non-Anglicans being admitted to state-funded Church of England schools affects children, parents and local communities. Religion and discrimination are uncomfortable bed-fellows, and we need to find ways to end historic privileges and promote inclusivity".
The Church of England's Chief Education Officer, The Rev Jan Ainsworth, has today urged those involved in education to consider how they can "include an outsider" this Sunday, as part of the 2013 Education Sunday. Education Sunday is an ecumenical and annual day of prayer and celebration for those engaged in education in England and Wales. Churches Together have provided new resources for Churches and education institutions wishing to mark the event.
Research from the Guardian in March 2012 showed that most faith schools in England admitted a smaller proportion of children in receipt of free schools meals (a Government indicator of deprivation) than lived in their respective local area.