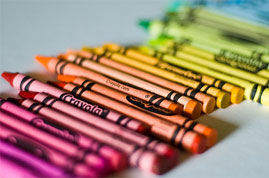 Following comments today by the Chair of the Church of England's Board of Education, the Rt Rev John Pritchard, that a national curriculum for the teaching of Religious Education (RE) in schools should be created, the Accord Coalition has urged faith schools to be required to follow the same guidelines for the teaching of RE as non-faith schools.
RE is in an anomalous position: it has to be taught in state funded schools, but is not part of the National Curriculum. The majority of schools have to teach an RE syllabus set by their local authority responsible for education, while most Academy schools, like most faith schools, can determine the kind of RE they provide themselves.
The Rt Rev John Pritchard, who is also the Episcopal spokesperson on education in the House of Lords, is cited in today's Times (£) as supporting the inclusion of a range of beliefs, including humanist views, in a new RE syllabus for schools being drawn up by the RE Council of England and Wales. He has also recommended that the Council's new syllabus be used by government as the basis of a national RE curriculum.
Chair of the Accord Coalition, Rabbi Dr Jonathan Romain MBE, said 'Accord welcomes John Pritchard's call to boost RE by drawing up a national curriculum that seeks to ensure a wide range of beliefs are covered, including non-religious ones. However, it is not clear whether his aspiration relates only to non-faith schools.
'Schools may wish to adapt their overall approach to RE to take account of the diversity of beliefs in their local area, and depending on whether the school has a particular religious character or not. However, nothing should prevent them from providing pupils with a Religious Education that equips them for positively critical and respectful engagement with the challenges of living in a mixed-belief society.
'In principle we therefore support the call for a national RE curriculum, thereby helping ensure pupils in all state funded schools have a guarantee of receiving a core entitlement to a broad and balanced RE. We see no good reason why pupils at faith and non-faith state funded schools should be treated differently in this regard. RE is not just an academic subject, but part of knowing one's neighbour and building up good citizenship'.
Notes
The Accord Coalition is a member of the RE Council of England and Wales. The Council was established in 1973 to represent the collective interests of a wide variety of professional associations and religion and belief groups in deepening and strengthening provision for RE. It also provides a multi-belief forum where national organisations with an interest in supporting and promoting RE in schools, colleges and universities can share matters of common concern. http://religiouseducationcouncil.org.uk/
The March 2013 report 'RE: The Truth Unmasked', by the All Party Parliamentary Group for RE offered a damming review on the state of the subject in England's schools. Key findings included that:
·         in 2011 the number of RE teachers in England with no relevant post-A level qualification in RE was 55%, compared to only 27% of those who taught history
·         a survey of primary schools showed that at a quarter RE was being taught by a teaching assistant
·         in 2010-11 there were 675 RE teacher training places in England, but for 2013/14 this figure is predicted to reduce to 321
·         that support for RE teachers at a local level has been 'dramatically reduced' by local authority funding cuts and the expansion of the Academies programme
A poll released by the National Association of Teachers of Religious Education (NATRE) last September indicated that 33% of schools were not adhering to their legal commitments with regard to the provision of RE at Key Stage Four, up from 28% when NATRE polled the same question in 2011.
The NASUWT's 'English Baccalaureate Survey Summary', released in June 2011, surveyed over 2,400 NASUWT members working in the secondary sector in England, to assess their early experiences of the impact of the English Baccalaureate performance indicator. It indicated that 10% of schools had reported a decline in their planned provision of RE since the English Baccalaureate was introduced, and found that a quarter of all academies and community schools did not provide statutory RE for their 14 – 16 year old pupils.