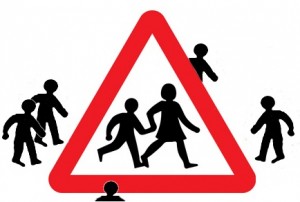 The Accord Coalition has continually warned about the risks of giving schools greater freedom. Back in May 2010 it called for the Government's school reforms to be inclusive and well-monitored. Since then it has made a long series of warnings about the risks of giving schools freedoms without safeguards.
Recent media coverage of the Al-Madinah school in Derby has again propelled the Government's education reforms into the public spotlight. Last Tuesday (October 8th) the Parliamentary Under Secretary of State for Schools, Lord Nash, wrote to the school, calling upon it to take 'urgent steps', including running checks on all staff with the House Office's Disclosure and Barring Service, ceasing any practices meaning '… women and girls are treated less favourably than men and boys', and notifying 'all staff that they are not required to cover their hair if contrary to their religion or beliefs'.
Meanwhile Ofsted published yesterday a report into the school following a two day visit at the start of October. It rated the school as 'inadequate' under all inspection criteria and concluded that it was 'dysfunctional'.
The Accord Coalition Chair, Rabbi Dr Jonathan Romain, said 'As schools are being giving greater freedom and autonomy, and as new education providers enter the state funded system, so it should also follow that there are more, rather than less safeguards in place, to ensure freedoms are not misused. Coverage of the Al-Medinah school has brought welcome scrutiny.
'Urgent steps the Government should take include instructing Ofsted to again inspect upon how schools contribute to community cohesion; asking faith groups to endorse the soon to be published RE curriculum from the RE Council of England and Wales; issuing new guidance on inclusive school assemblies, and bringing to a halt the creation of any more state funded schools that will select staff or pupils by faith.'