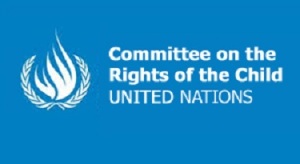 The United Nation's Committee on the Rights of the Child has urged for a range of changes to public policy in the UK to ensure that its schools are made more inclusive. Recommendations in the Committee's fifth periodic report into the UK, published yesterday, include that:
the legal requirements for daily Collective Worship in state funded schools be repealed
pupils be able to withdraw themselves from Collective Worship that schools provide (currently only sixth form pupils in England and Wales can do this)
thorough Sex and Relationships Education be made mandatory in all schools (the only mandatory teaching in this area in England and Wales are cursory requirements for Sex Education for secondary schools maintained by local authorities)
children's rights education be made mandatory
a fully integrated and religiously mixed education system be promoted in Northern Ireland 'in order to ensure that it facilitates social integration'
Chair of the Accord Coalition, Rabbi Dr Jonathan Romain, said 'The UN Committee has highlighted a range of ways where policy and practice in UK schools fails to properly respect young people and prepare them for adult life. The report should provide UK Governments and groups that sponsor faith schools with a further wakeup call, due to both the report's direct recommendations and implications of its reasoning.
'For example, the report's concern about ethnic segregation within the Northern Irish school system, along with the more general educational disadvantage experienced by children from less privileged backgrounds, has major implications for faith schools throughout the UK that select pupils by faith. Such selection further segregates pupils by faith, while is facilitates greater socio-economic sorting and better enables affluent families to obtain places at popular faith schools. There are many ways that state funded schools could be fostering greater cohesion and more active citizenship, as the Committee highlights.'
Observations and recommendations of the Committee of interest to supporters of inclusive education include:
Freedom of thought, conscience and religion
The Committee is concerned that pupils are required by law to take part in a daily religious worship which is "wholly or mainly of a broadly Christian character" in publicly funded schools in England and Wales, and that children do not have the right to withdraw from such worship without parental permission before entering the sixth form. In Northern Ireland and Scotland, children do not have right to withdraw from collective worship without parental permission.
The Committee recommends that the State party repeal legal provisions for compulsory attendance at collective worship in publicly funded schools and ensure that children can independently exercise the right to withdraw from religious worship at school…
Freedom of the child from all forms of violence
The Committee is concerned that:
(a) Bullying, including cyber bullying, remains a serious and widespread problem, particularly against LGBTI children, children with disabilities and children belonging to minority groups, including Roma, Gypsy and Traveller children…
The Committee recommends that the State party:
(a) Intensify its efforts to tackle bullying and violence in schools, including through teaching human rights, building capacities of students and staff members to respect diversity at school, improving students' conflict resolution skills, conducting regular monitoring of incidences of bullying at school, and involving children in the initiatives and monitoring aimed at eliminating bullying;
Children with disabilities
(b) Set up comprehensive measures to further develop inclusive education, ensure that inclusive education is given priority over the placement of children in specialized institutions and classes, and make mainstream schools fully accessible to children with disabilities;
Adolescent health
(b) Relationships and sexuality education is not mandatory in all schools, its contents and quality varies depending on the school, and LGBT children do not have access to accurate information on their sexuality; 
(b) Ensure that meaningful sexual and reproductive health education is part of the mandatory school curriculum for all schools, including academies, special schools and youth detention centres, in all areas of the State party. Such education should provide age-appropriate information on: confidential sexual and reproductive health-care services; contraceptives; prevention of sexual abuse or exploitation, including sexual bullying; available support in cases of such abuse and exploitation; and sexuality, including that of LGBT children;
Education, including vocational training and guidance
The Committee recommends that the State party
The Committee recommends that the State party:
(a) Enhance its efforts to reduce the effects of the social background or disabilities of children on their achievement in school and to guarantee the right of all children to a truly inclusive education in all parts of the State party…
(e) In Northern Ireland, actively promote a fully integrated education system and carefully monitor the provision of shared education, with the participation of children, in order to ensure that it facilitates social integration…
(g) Make children's rights education mandatory.