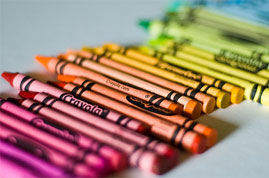 A group of 68 Rabbis have today published an open letter to the Secretary of State for Education, urging that the current rule limiting faith free schools not selecting more than half of their pupils by faith should not be scrapped.
The letter has been prompted by lobbying from the Catholic Education Service and the Chief Rabbi against the cap. The Catholic Church of England and Wales is currently boycotting the Government's flagship free schools programme because of the 50% limit. The Chief Rabbi is also opposing three current proposals for Jewish Free Schools on the same grounds.
Chair of the Accord Coalition for Inclusive Education, Rabbi Dr Jonathan Romain, who helped organise the letter, said 'The 50% cap communicates that state funded schools should seek to be shared spaces and shows faith schools do not need to discriminate to maintain their religious ethos. To remove it risks sending a terrible signal affirming that religious identities and beliefs must be in antagonism with one another. As the cap has operated with ease since 2010, it should be extended to all state funded faith schools, to help better promote integration and harmony.'
The Rabbi's letter and full list of signatories are reproduced below:
Dear Education Secretary
We are 68 rabbis who all seek to ensure our community both has a strong Jewish identity and also plays an active role in British life in general. Some of us are in favour of separate faith schools, some of us are opposed to them, but all of us are keen that the current legislation surrounding the admissions procedure for faith-based Free Schools is maintained, whereby a maximum of 50% of pupils can be selected on faith grounds, whatever faith that may be.
We feel that there should be a place in the education system for schools that seek to achieve this balance, so that the children at them can have both a sense of religious roots and openness to others. We feel it will benefit the children concerned and the society into which they will emerge and help shape.
We call upon you not to abolish the 50% admissions rule for faith-based Free Schools, and believe that Jewish values can happily co-exist with social cohesion.
Rabbi Jonathan Romain, and:
Rabbi Shulamit Ambalu
Rabbi James Baaden
Rabbi Lawrence Becker
Rabbi Rebecca Qassim Birk
Rabbi Barbara Borts
Rabbi Kate Briggs
Rabbi Janet Burden
Rabbi Douglas Charing
Rabbi Cliff Cohen
Rabbi Dan Cohn-Sherbok
Rabbi Howard Cooper
Rabbi Janet Darley
Rabbi Colin Eimer
Rabbi Warren Elf
Rabbi Charles Emanuel
Rabbi David Freeman
Rabbi Helen Freeman
Rabbi Paul Freedman
Rabbi Amanda Golby
Rabbi David Goldberg
Rabbi Mark Goldsmith
Rabbi Aaron Goldstein
Rabbi Andrew Goldstein
Rabbi Anthony Hammond
Rabbi Frank Hellner
Rabbi Jason Holtz
Rabbi Esther Hugenholtz
Rabbi Harry Jacobi
Rabbi Margaret Jacobi
Rabbi Richard Jacobi
Cantor Zoe Jacobs
Rabbi Emily Jurman
Rabbi Steven Katz
Rabbi Yuval Keren
Rabbi Jonathan Magonet
Rabbi Monique Mayer
Rabbi Maurice Michaels
Rabbi Charles H. Middleburgh
Rabbi Kathleen Middleton
Rabbi David Mitchell
Rabbi Lea Muehlstein
Rabbi Julia.Neuberger
Rabbi Jeffrey Newman
Rabbi Danny Rich
Rabbi Jason Rosner
Rabbi Sylvia Rothschild
Rabbi Thomas Salamon
Rabbi Marc Saperstein
Rabbi Elizabeth Tikvah Sarah
Rabbi Fabian Sborovsky
Rabbi Sybil Sheridan
Rabbi Irit Shillor
Rabbi Bobby Silverman
Rabbi Mark L Solomon
Rabbi Norman Solomon
Rabbi Celia Surget
Rabbi Jackie Tabick
Rabbi Larry Tabbick
Rabbi Daniela Thau
Rabbi Pete Tobias
Rabbi Charles Wallach
Rabbi Alexandra Wright
Rabbi Roderick Young
Rabbi Debbie Young-Somers
Rabbi Norman Zalud
Rabbi Andrea Zanardo
Rabbi David Zucker