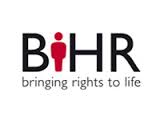 A submission from the British Institute of Human Rights (BIHR) to the UN's next periodic review into human rights issues in the UK has called for a range of reforms to make state funded schools more inclusive. The report, which is formally supported by 73 civil society groups from across Great Britain and which drew upon evidence submitted from these and 100 more groups, has called on the UK Government to ensure:
breadth and balance in Religious Education (RE) by having non-religious worldviews form part of the statutory RE school curriculum
pupils to be freed to withdraw themselves from compulsory acts of Collective Worship
young people receive 'adequate' and compulsory Sex and Relationships Education
Currently, there are no requirements for the Religious Education syllabuses that schools in England Wales follow to include non-religious worldviews, while the only requirement for Sex and Relationships Education falls on locally maintained schools, which only have to provide basic sex education via the National Science Curriculum. Meanwhile, at the moment, only sixth form pupils are able to withdraw themselves from the daily Collective Worship that all state funded schools are supposed to provide. All three of the BIHR's recommendations to the UK Government were also recently made in June by the United Nation's own Committee on the Rights of the Child.
Chair of Accord Coalition for Inclusive Education, Rabbi Dr Jonathan Romain, said 'The report by the British Institute of Human Rights offers another reminder of ways in which state funded schools in England and Wales are failing to properly uphold the rights of children. These include rights set out under the UN's Convention on the Right of the Child, such as the right to be free from religious discrimination; "to seek, receive and impart information and ideas of all kinds"; and to be prepared for "responsible life in a free society, in the spirit of understanding, peace, tolerance, equality of sexes, and friendship among all peoples, ethnic, national and religious groups".
'It is disappointing that our Government should continue to need to be prompted about how state funded schools in England and Wales are falling behind the standards of schools in many other countries. Accord welcomes this latest report as another wake up call.'
The UN's Human Rights Council, which reviews the human rights situation of member countries every 4.5 years, is set make another series of recommendations to the UK Government next year. Observations and recommendations made by the BIHR which are of interest to supporters of inclusive education include:
Sex and Relationships Education
40. Submissions from a range of civil society organisations, including Scotland, raise concerns about the content and voluntary status of SRE. This echoes conclusions by a UK Parliamentary report that 'young people consistently report that the SRE they receive is inadequate' and by the Special Rapporteur on the Right to Education that SRE should cover sexual health.
Collective Worship
42. All children in state schools are required to take part in collective worship (Christian in character); in England and Wales this is daily. There are concerns about the inadequacy of withdrawal rights, and that children with sufficient understanding are not able to withdraw themselves.
 Recommendation
44. The UK Government should:
Provide adequate and compulsory Sex and Relationships Education to young people
Ensure children are free to withdraw from religious observance
Faith school admissions
97. There are concerns about the ability of state-funded religious schools to lawfully discriminate against non-religious families by selecting pupils based on religion, and the impact of plans to lift the current 50% selection limit which generally applies to new English schools.
Religious Education
98. In England, the Government has opposed the equal inclusion of non-religious worldviews in statutory school religious education, despite a High Court case last year showing this is required.
Recommendation
99. The UK Government should:
Ensure non-religious worldviews form part of the statutory school religious education curriculum