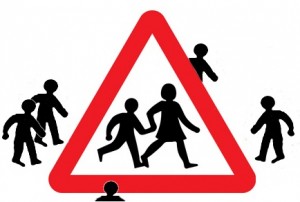 The Accord Coalition has commented on findings from the latest Catholic school census that reveal the religious profile of pupils attending state funded Catholic schools in England, which has been trailered today by BBC Online.
Chair of the Accord Coalition, Rabbi Dr Jonathan Romain, said 'It is to be welcomed that some pupils admitted continue to come from a non-Catholic background. We should ask however why the Catholic Education Service is so opposed to its state funded schools facing any restrictions on religiously prioritising pupils, and acknowledge that places taken up by non-Catholics are usually ones at lower performing and less desirable schools that Catholic families do not want.
'Religious selection by faith schools is helping make our school system more segregated, which is bad for integration, but also confers different opportunities to children on account of their background. Rather than undermining community cohesion and equality of opportunity in this way, state funded Catholic schools should copy Catholic schools in most other developed countries and most fee paying Catholic schools in Britain, which do not select pupils by faith.'
Last December the Accord Coalition published a ground breaking report 'Racial discrimination by religiously selective faith schools: a worsening problem' which revealed how faith selection by state funded schools in England has become a major and worsening source of indirect racial discrimination in society and so is undermining Government integration and extremism strategies. Many of those being disadvantaged were found to be of South Asian heritage and from a Muslim background.
Notes
England and Wales are unusual in allowing any discrimination in admissions at state-funded faith schools
A 2012 study by the Organisation for Economic Co-operation and Development (OECD) showed that the UK was one of only a very few number of OECD member countries that permit religious selection at state schools (table 2.3 p15). Research by the Accord supported group, the Fair Admissions Campaign (FAC), reinforces this finding. The OECD identifies the Republic of Ireland, Estonia and Israel as having religiously selective state-funded schools. In some Canadian provinces there are publicly funded Catholic schools that can refuse admission to non-Catholics before high school. The FAC is also aware that in Germany, a small number of private religious schools receive state funds and can religiously select. In the Netherlands, private faith schools that receive state funding can loosely require pupils and parents to support the mission/vision of the school. But the FAC and Accord are not aware of any other countries. Countries with strong religious traditions, such as Italy, Spain, the USA and Poland, do not have religious discrimination in admissions to any state-funded schools.