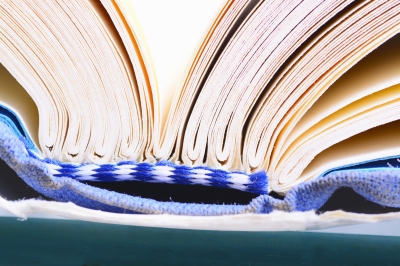 To help provide public discussion around religion and belief in the state funded school system with greater focus and to ensure Accord's own aims are supported and informed by objective facts, the Accord Coalition maintains a free to access databank of evidence on the policy implications of state funded faith schools and their practices. The databank – which brings together and summarises high quality research from reliable and trusted sources – has been updated this week with several new and insightful pieces of information.
New evidence includes an inclusive and non-discriminatory mission statement for Catholic schools which was released in November 2016 by the Catholic International Education Office/ Office International De L'Enseignement Catholique (OIEC) for a Council of Europe education seminar. The short briefing notes that Catholic schools should be:
'• A school that joins forces with other bodies of formal and informal education at local and national level for the benefit of local populations, young and old, without any discrimination. …
• Heads of institutions recruited according to quality based criteria …
• A non-discriminatory school, open to all, especially the poorest. 
• A school that has to deploy in the outskirts, deep within slums
• A school that provides facilities for students with special needs …
In conclusion, the Catholic school is anything but a communitarian school. It is open to all … It must constantly promote intercultural and interreligious dialogue, if it is to continue its mission. This is in any case a motto of the OIEC, all over the world.'
The briefing contrasts with established practice in England and Wales and reveals some significant differences between the nature of domestic debate with that in many other countries. In England and Wales state funded Catholic schools are instructed to religiously prioritise pupils whenever oversubscribed, while the schools also appoint senior teachers on religious grounds. As other evidence in the databank notes, schools that religiously select pupils tend to prioritise children from affluent local families at the expense of those from deprived backgrounds. Faith schools in England are also found to be less likely to admit pupils with Special Educational Needs.
The vast majority of the evidence in the databank is completely separate from Accord and its members but one newly added piece which was produced by the Accord member group, the British Humanist Association (BHA) finds that the UK Government is basing its recent decision to remove the 50% religious selection in admissions cap at faith free schools on flawed understanding. The Prime Minister argued when announcing the change in policy in September that the religious discrimination cap was 'failing in its objective to promote integration.' However, findings from the BHA have subsequently revealed that allowing free schools to choose all pupils on religious grounds will lead to increased ethnic and religious segregation and be especially disadvantageous for non-white children and families.
Chair of the Accord Coalition, Rabbi Dr Jonathan Romain, said 'Debate around religion and belief in the state funded school system suffers from people arguing with misguided perceptions, while policy is often determined by entrenched interests. Accord hopes monitoring and collating research in this way will help towards promoting solutions that better advance the fortunes of pupils and wider society.'