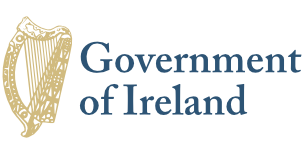 The Irish Government has this week set out plans for a public consultation on changing how state funded faith schools select their pupils. If enacted, the proposals will make faith schools policy in England and Wales even more anomalous.
In a set speech on Monday (January 16th) the Minister for Education, Richard Bruton, described as 'unfair' the current situation whereby children could lose out on a place at their local school on religious grounds or that some families felt pressured to baptise their children to secure such access. He set out four possible admission models the country's state funded faith schools could move to: allowing the schools to select pupils by faith from a geographically defined catchment area; to select by faith where the school is a family's nearest faith school; faith schools being capped in the proportion of pupils they can religiously select; or an outright ban on such selection.
Education Equality – a campaign group set up in 2015 to ensure all state funded schools in the Republic of Ireland are made open and accessible to people of all beliefs – has criticised the consultation because three of its four proposals will still permit schools to religiously discriminate. Around 95% of state funded schools in the Republic of Ireland are faith schools, and 90% are under the patronage of the Catholic Church.
Chair of the Accord Coalition, Rabbi Dr Jonathan Romain, said 'The Republic of Ireland and the UK are among the tiny number of Developed Countries that still permit any religious discrimination at state funded schools. That the UK Government is currently proposing to remove restrictions limiting the extent to which England's faith free schools can religiously select pupils – when other countries that permit faith discrimination are looking at how they can change, and when public opinion is so strongly opposed to it – only highlights how detached policy in Britain has become.'
England and Wales are unusual in allowing any discrimination in admissions at state-funded faith schools
A 2012 study by the
Organisation
for Economic Co-operation and Development (
OECD
) showed that the UK was one of only a very few number of
OECD
member countries that permit religious selection at state schools (
table 2.3 p15
). Research by the Accord supported group,
the Fair Admissions Campaign
(
FAC
), reinforces this finding.
The
OECD
identifies the Republic of Ireland, Estonia and Israel as having religiously selective state-funded schools. In some Canadian provinces there are publicly funded Catholic schools that can refuse admission to non-Catholics before high school. The
FAC
is also aware that in Germany, a small number of private religious schools receive state funds and can religiously select. In the Netherlands, private faith schools that receive state funding can loosely require pupils and parents to support the mission/vision of the school. But the
FAC
and Accord are not aware of any other countries. Countries with strong religious traditions, such as Italy, Spain, the USA and Poland, do not have religious discrimination in admissions to any state-funded schools.
Public opinion in Britain is overwhelmingly opposed to religious discrimination in pupil admissions
An Accord commissioned poll conducted by Populous  in October 2016
found
that 72% of respondents agreed that 'state funded schools, including state funded faith schools, should not be allowed to select or discriminate against prospective pupils on religious grounds in their admissions policy'. 15% of respondents disagreed. Almost half (47%) recorded that they agreed 'strongly', compared to 6% who disagreed 'strongly'. A large majority of adherents of all major world faiths plus of England and Wales' largest Christian denominations were all found to oppose faith discrimination.
Populus
interviewed 2,054 people living in Britain. Data was weighted to be demographically representative of all British adults aged 18+.
Populus
is a member of the British Polling Council and abides by its rules. The full survey results and field work data can be found
here
.