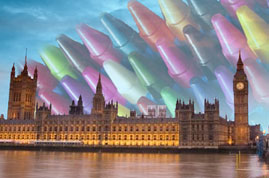 Two amendments to make Sex Education compulsory at all state funded secondary schools in England have attracted the formal support of almost 30 MPs. The amendments to the Children and Social Work Bill were tabled this week by a small group of Conservative MPs. They have since been joined by many other MPs who have added their name to the amendments as co-signatories, including seven who are Labour.
Currently, the only mandatory Sex and Relationships Education (SRE) in England and Wales are cursory requirements for Sex Education in the Science part of the National Curricula. Academy schools are freed from the requirement as they do not need to follow the National Curriculum.
If passed, the amendments will mean SRE joins Religious Education as the only subjects the law unambiguously demands state funded schools in England must teach. The 2009 Children Schools and Families Bill proposed to make SRE compulsory at all state funded primary and secondary schools, but the proposal fell due to some disagreement between the main parties and the Bill running out of time ahead of the 2010 General Election.
Chair of the Accord Coalition, Rabbi Dr Jonathan Romain, said 'High quality SRE gives pupils the tools to be clear about personal boundaries, understand how their bodies work, resist pressure, seek help when they need it, as well as challenge misleading and inappropriate messages in the media. Making age appropriate SRE compulsory is an important and long overdue safeguarding issue. SRE can and should begin in primary schools.
'It is regrettable the two amendments only propose requiring SRE in secondary schools, and do not require schools to teach about reproduction, contraception and to promote an acceptance of sexual diversity and transgendered people. If passed then the SRE provided in some secondary schools could lack breadth, balance and – especially at some faith schools – seek to encourage people conform to artificial notions of gender and sexual orientation.
'It is disappointing the amendments fall short in ensuring all pupils receive an entitlement to thorough, accurate and non-discriminatory SRE, but they provide for an important stop-gap measure. The cross Party support they are achieving is very welcome.'
Notes
The two amendments are listed as new Clauses 5 and 6 at https://www.publications.parliament.uk/pa/bills/cbill/2016-2017/0121/amend/children_rm_rep_0208.pdf.
Last month a YouGov opinion poll commissioned by the children's charity Barnardo's found three-quarters of children aged between 11 and 15 believed they would be safer if they received SRE; seven in ten such children believed SRE should be compulsory in schools; and that 14% recorded that they have not received any SRE lesson at school.