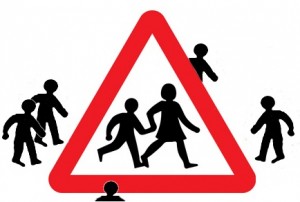 The Church of England has been accused of seeking to use its weight as England's largest sponsor of state funded schools to secure privileges for children of clergy, rather than tackle systemic problems around in-year school admissions. The accusation follows the passing on Sunday (July 9th) by the General Synod of a Private Members Motion that urges the Government to make sure state funded schools provide privileged access for the children of clergy and other workers who are required to live in tied accommodation.
Currently such children can be disadvantaged in terms of accessing local schools. Their family is more likely (compared to existing local families) to have already missed the annual admissions application deadline by the time the parents learns of their appointment. Meanwhile, many schools show preference to children who live nearby and will not consider children as living locally until they move to the area. However, many children in England who do not live in tied accommodation are disadvantaged because they seek to join a school during the school year or when they do not yet live nearby.
Chair of the Accord Coalition, Rabbi Dr Jonathan Romain, said 'In-year admissions is a major and too often overlooked issue. They are not as regulated and so are not as procedurally fair as annual admissions, despite around 300,000 in-year admissions taking place in England every academic year.
'Lower attaining schools receive a disproportionate number of in-year movers, while 60% of in-year movers are found to be either eligible for the pupil premium, or have a special need, or both. There are many reasons why a child should move school during the academic year, including because of a change in their or their family's circumstances.
'If clergy move locations, it can certainly be difficult for their children, but no more so than children of someone in any other job, from a bricklayer to a brain scientist. Rather than seek special privileges for its own members, the Church should take a wider view and be lobbying for improved guidance and coordination of in-year admissions more generally, to help avoid structural disadvantages for all children.'
The statutory School Admission Code requires state funded schools in England to consider the children of armed and civil service personnel who relocate from overseas as already living at a future address, in advance of the family moving to the area. Sunday's Synod motion urges that the Code be changed so all families who are provided with tied accommodation can be considered as having moved in when the parent accepts an appointment. Currently over 3,000 Church of England clergy have dependent children.
.
Notes
The Private Members' Motion can be found on page 7 of the General Synod's agenda papers. An explanation for the motion from the mover, the Revd Tiffer Robinson, can be found here; a response from the Secretary General of the Synod can be found here; while a recording of the Synod's debate about the motion can be found here.
The Royal Society of Arts commissioned report into in-year admissions 'Between the Cracks' (2013) found:
During the 2011–12 academic year there were a total of 300,000 in-year admissions. For every ten pupils who moved from a primary to a secondary school in September 2011, another six moved schools during that school year.
46% of those who moved in-year were eligible for the pupil premium, compared to a national average of 25% of pupils. 29% had a special need recorded from the previous year.
A total of 61 percent of in-year movers were eligible for the pupil premium or/and had a special need. Pupils who moved in-year were more ethnically diverse than their age cohort.
The attainment of pupils who make in-year moves is markedly lower than their peers, and lower still among pupils who make multiple in-year moves. Only 27 percent of pupils who move schools three times or more during their secondary school career achieved five A* to C grade GCSEs, compared to the national average of 60 percent.