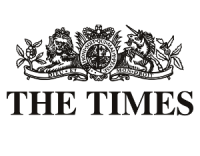 The Chair of the Accord Coalition, Rabbi Dr Jonathan Romain, has written in today's Times urging the Government to maintain and extend the current limit that prevents faith free schools from not selecting more than half of their pupils by faith. The comment piece follows a Government consultation on proposals to scrap the 50% discrimination limit at faith free schools, which has been in place since 2010.
In May this year Accord released poll findings which found that four out of five voters would prefer the Government to continue with its existing 50% discrimination cap. Rabbi Romain's article is reproduced below:
Don't let religious apartheid infect our faith schools
The government is threatening to undermine one of the most progressive educational developments in recent years, devised by one of its own ministers.
When Michael Gove introduced free schools in 2010 he laid down that faith-based ones could not select more than half their pupils on religious grounds. His intention was that such schools would never be dominated by students of one faith.
While some object to the notion of free schools, the 50 per cent cap was an admirable attempt to avoid creating religious ghettos and to ensure that local schools served local children whatever their beliefs. Faith groups may have resented the cap but they recognised its validity and a succession of Church of England, Greek Orthodox, Hindu, Jewish, Muslim and Sikh free schools were set up.
Many felt not only that the experiment had worked but that it should be applied to other, pre-existing types of faith school. One can be in favour of faith but not want it to isolate children from the rest of society.
Astonishingly, a pledge to abolish the cap was included in the Conservative Party manifesto and is set to be implemented. This will enable faith-based free schools to select all pupils according to their religion and to change their social intake from diverse to monochrome. It will amount to an educational apartheid system.
It would be unthinkable, if not illegal, to segregate children by faith when they enter a swimming pool or cinema, yet it is encouraged in schools, the very places where we hope to teach them about equality and tolerance. The move will also affect parents, who will no longer meet those of other beliefs outside the school gates, at parents' evenings or on sports day.
Ministers must ask what sort of society they really want. If it's an inclusive and cohesive one, then we need an inclusive and cohesive education system to help produce it. An admissions policy that builds bridges, not barriers, is essential.
The 50 per cent cap is not a panacea for all social problems but it is a constructive way of stopping a multi-faith Britain becoming a multi-fractious Britain. At the very least, the cap should be preserved, ideally extended, and certainly not abolished.
Jonathan Romain is Rabbi of Maidenhead Synagogue and chairman of the Accord Coalition