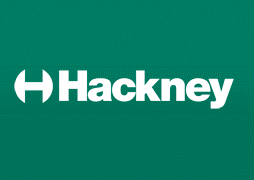 The local authority believed to have the largest number of local children attending unregistered and thus illegal schools has urged that public agencies be given new powers to deal with the problem. Hackney Council in North London has made its call in a report it conducted into unregistered educational settings (UES) in the Borough. Unregistered ultra-Orthodox schools have previously been revealed to have operated in Hackney for many years and with the knowledge of a range of government bodies. The report was formally adopted by the Council's Children and Young People Scrutiny Commission on Monday (January 15th).
Among a range of other initiatives that the Council has recommended that local people and local agencies pursue, it has concluded that 'changes to legislation are urgently needed that address the current loopholes with regards to settings that do not claim to be full time educational establishments, but which are the primary location attended by a child who is the age of compulsory education.' (p39) The Council finds public agencies are having particular difficulty in taking action as such local schools purport to be part-time schools or out of school settings that complement the education of children who are being home educated. Its recommendations include that the Government should grant public agencies new powers of regulation and inspection to monitor the schools and to track children who do not attend a registered school.
The report echoes Ofsted's latest annual report which was released last month and warned of a growing number of illegally unregistered schools that 'do not prepare pupils for life in Britain or, worse, actively undermine fundamental British values'. The Inspectorate complained that 'current legislation is inadequate to tackle unregistered schools', because institutions were exploiting loopholes about definitions of schools and as there is no current requirement to register a home educated child.
Accord Coalition Steering Group member, the Reverend Stephen Terry, said 'Unregistered schools are a long standing issue. The reasons for their persistence include support for the schools from parents and community pressures on families to support the schools, and a disinclination to act from some public officials out of anxieties that such action could lead to activities being pushed further out of sight. But whatever the reasons, it is to be welcomed that more public bodies are taking the issue more seriously and speaking out.
'It is to be welcomed that public bodies, which exist in part to deal with unregistered schools, are giving a clear and consistent message that loopholes are being exploited and that new powers are required to deal with this. The Department for Education must consider legislative changes as a matter of urgency, and how they may facilitate more thorough and effective regulation, to ensure all children are provided with a broad, balanced and inclusive education in a safe environment.'
Hackney Council's report acknowledges that (given their secluded nature) there is a lack of information about unregistered educational settings but estimates about 20 operate in its jurisdiction and lists Birmingham, Salford and Luton as local authorities that have experienced similar issues. It notes Ofsted findings from 2017 – which were published by The Independent in 2017 – that reveal many unregistered educational settings were faith based, with most of these having an Islamic or Jewish ethos, with a smaller number of such settings being Christian.