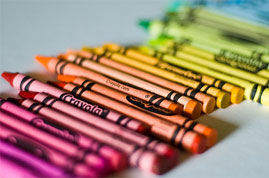 The Accord Coalition has urged that new statutory guidance on the teaching of Relationships and Sex and Education (RES) should require all schools to promote an acceptance of transgendered people following comments by the Archbishop of Westminster, Cardinal Vincent Nichols.
Speaking at a conference of Catholic school headteachers last month, Cardinal Nichols set out a vision for Catholic education which framed treating people's gender as '"givens" which come with birth' and as presenting 'solid identities'. In his speech Cardinal Nichols inferred that embracing the gender people are assigned with at birth will boost compassion by promoting 'a sense of common humanity' and help people find their 'greatest joy'.
Chair of the Accord Coalition, the Reverend Stephen Terry, said 'Cardinal Nichols' comments on transgendered people are potentially discriminatory and damaging since they endorse rigid notions of gender, upon which a lot of transphobia in society is based. The comments are deeply worrying and at odds with what many lay Catholics and clergy believe. It is all the more concerning that they have been given at a headteachers' conference when transphobia is experienced across the school system, and found to be even worse within the faith sector.'
'Awareness of transphobia and the visibility of transgender people continue to grow in society. Leaders should encourage and support people in enabling society to become more inclusive, not provide sustenance to prejudicial attitudes that are actively harmful.'
'Schools can be closed environments where pupils and staff sometimes suffer miserable experiences due to homo, bi and transphobia. Cardinal Nichols' latest comments highlight the importance of guidance on Relationships and Sex Education to require schools to promote an acceptance of sexual and gender diversity. The situation must be avoided where schools rightly provide much more thorough RSE, but do so in ways that undermine efforts to boost equality and tackle discrimination.
'At one point in his address Cardinal Nichols says "the Christian faith is not an ideology. An ideology proceeds by destroying what is in its way … An ideology seeks to remove all that is opposed to it and to impose its 'ideals', no matter the objective cost". As a fellow [Anglican] priest I would agree. It is unfortunate that in his remarks about gender the Cardinal has given the impression that this is precisely what Christianity is.'
Notes 
Homophobia and transphobia are found to blight many schools. In June 2017 the LGBT equality charity Stonewall issued its third five yearly report into the experience of LGBT pupils at British schools. Of LGBT pupils it found:
22% at non-faith schools said staff never challenged homo, bi and transphobic language (rising to 31% of pupils in faith schools)
only 68% reported that their school said homo and biphobic bullying was wrong (dropping to 57% among faith school pupils)
only 41% reported that their school said transphobic bullying was wrong (dropping to 29 % of faith school pupils)
Last May the Catholic Education Service of England and Wales co-published guidance for its schools 'Made in God's Image: Challenging homophobic and biphobic bullying in Catholic Schools' which largely ignored the issue of transphobia. When asked in the same month during a national newspaper interview whether some pupils at Catholic schools had same sex parents the Catholic Education Service Chair, The Most Reverend Malcolm McMahon, replied 'Why would same-sex parents want to send their children to a Catholic school? But if they did, we would treat them and their children with respect.'
Last June Accord helped organise an open letter from over 50 activists and clergy of different faiths who called for all schools to be required to promote an acceptance of LGBT people. Accord has made similar calls in its response to the Government's recent consultation on producing new Relationships and Sex Education guidance.
The consultation follows the passing of the Children and Social Work Act 2017. It requires from September 2019 onwards that all school pupils in England receiving primary education be taught 'relationships education' and those receiving secondary education be taught 'relationships and sex education'.