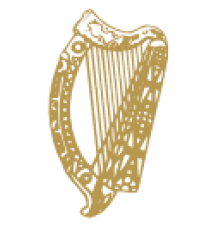 A proposal to severely limit the amount of religious selection of pupils by primary faith schools in Ireland has been approved by the principle chamber of Ireland's Parliament, the Dáil Éireann. The measure to prevent Catholic primary schools – which comprise 90% of Ireland's primary schools – from selecting pupils by faith was proposed by the Government as an amendment to a Bill it is has tabled regarding school admissions.
In support of his amendment the Education Minster, Richard Bruton, told the Dáil Éireann he was seeking to reform school admissions to '… reflect the new realities in Irish society … I recognise that we need to respond to new diversity and that is why I am removing religion as a criterion from 19 out of every 20 primary schools today'. The amended Bill is now being considered by the Irish Parliament's revising chamber, the Seanad Éireann.
Chair of the Accord Coalition, the Reverend Stephen Terry, said 'The Irish Government recognises religious discrimination in admissions is becoming more inappropriate as Ireland becomes more diverse. The UK is also becoming more diverse. However,  in contrast, the UK Government is currently seeking to help some faith school providers get around existing measures to limit religious discrimination by supporting them in opening fully selective schools.'
'The UK and Ireland are themselves among a very small number of developed countries that permit state funded schools to religiously select pupils. Despite historical differences, it is striking how different the terms of public debate are between the two countries and increasingly what an international outlier the UK has been allowed to become.