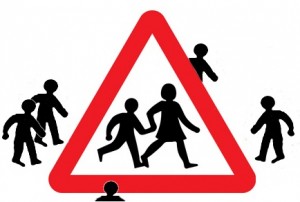 The Accord Coalition for Inclusive Education has commented today on a new report which has found England's school system has become more socio-economically inequitable over recent years. The study, Hierarchy, Markets, and Networks: analysing the self-improving school-led system agenda in England and the implications for leadership, has been produced by academics at University College London's Institute of Education and was trailed in yesterday's Observer. It is to be published tomorrow.
Chair of the Accord Coalition, the Reverend Stephen Terry, said "As the report finds, a worrying increase in social segregation and inequality has coincided with many state funded schools having undergone major government led structural and governance changes. The problem should however also be viewed in the context of recent decades, where more religiously selective faith schools have opened and a culture has become more embedded that considers it 'okay' for state funded schools to be seen as serving certain groups."
"If schools are not open and inclusive then we should not be surprised when they admit stratified intakes, which in turn undermines equality of opportunity and cohesion in society. An important way we can help tackle social inequality and segregation includes by reviewing how schools select their pupils, including religious selection by state funded faith schools. Such selection is consistently shown to serve as a major source of not just religious and ethnic division, but also socio-economic."
Faith schools comprise over a third of state funded schools in England and most operate a religiously selective admissions policy. The Accord Coalition has reviewed research highlighting the strong link between religious selection of pupils and social selection here.
Findings in 2014 from the Accord supported Fair Admissions Campaign revealed that state funded religiously selective schools were making England's school system twice as socio-economically segregated than grammar schools were. In contrast, research from the Campaign in 2013 found faith schools that did not operate a religiously selective admissions policy were nearly as inclusive of pupils from a deprived background as comprehensive schools.