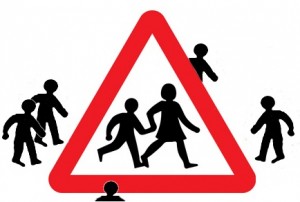 The Accord Coalition for Inclusive Education has this week written to local authorities in England urging them to only open new schools that are non-discriminatory. Accord's correspondence has been prompted by an announcement by Government earlier this year that it would be setting up a capital fund to facilitate the opening of new voluntary aided faith schools.
The proposed fund is designed to allow new faith schools that do not have to adhere to a cap operated by the Department for Education which limits new academy faith schools from selecting more than half of their pupils on religious grounds. Almost all new state funded schools opened in England since 2010 have been academies and proposals for new academy schools are approved by central government. New voluntary aided schools however currently require the approval of the local authority responsible for education.
Accord Coalition Chair, the Reverend Stephen Terry, said 'The Government's attempt to exploit a loophole to its own cap risks facilitating more discrimination and division in the school system. This would leave future generations with a worsening legacy of fragmentation. Local authorities have the opportunity to help ensure fewer new schools are discriminatory, and we urge them to use their discretion to only support new schools that will treat local families equally, regardless of religion.'
As Accord has highlighted to the local authorities, religious selection in pupil admissions is socially damaging and consistently shown to be unpopular. A 2016 opinion poll Accord commissioned found such selection was opposed by a ratio of more than five to one. This included a majority of adherents of all of Britain's largest Christian denominations and other major world faiths. Before announcing that it would be setting up a capital fund to help establish new voluntary aided schools, the Department had been intending to simply remove its 50% cap. However, another poll Accord commissioned showed that doing so was opposed by 80% of voters.