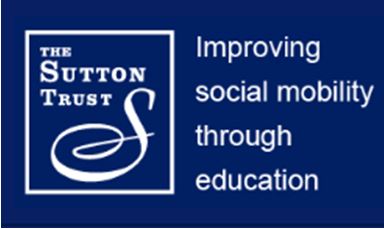 A new Sutton Trust study has found faith schools are among the most socio-economically selective schools and warned that Government plans announced last year to open schools that can select up to 100% of pupils by faith will increase disadvantage for children from economically deprived backgrounds.
Since 2010 new state funded faith schools have only been permitted to select up to half their pupils on these grounds. The national social mobility charity has urged that rather that opening fully religiously selective schools which would increase socio-economic segregation and disadvantage, the admission policies of existing faith schools should be made more inclusive instead (p4).
Chair of the Accord Coalition for Inclusive Education, the Reverend Stephen Terry, said 'The faith school sector should be more inclusive of children from deprived backgrounds than other schools, not much less. The report offers an important reminder that, in addition to causing division and disadvantage on religious and ethnic grounds, selection of pupils by faith causes it on the grounds of socio-economic background too.'
'If the school system is to become fairer and to better contribute towards community cohesion in our diversifying society then the Government should scrap its backward and unpopular plan to open new fully segregationist schools. The faith school sector should be steered towards becoming much more inclusive and part of the solution, not permitted to make a socially harmful situation worse.'
.
.
Notes
Religious selection by schools has been consistently found to lead to social selection. The Accord Coalition has reviewed research highlighting this strong link here.
In 2016 an Accord Coalition commissioned opinion poll conducted by Populus found 72.2% of the public agreed that 'state funded schools, including state funded faith schools, should not be allowed to select or discriminate against prospective pupils on religious grounds in their admissions policy'. 14.8% of respondents disagreed, meaning faith discrimination was opposed by a ratio of almost five to one. It was also opposed by a large majority of adherents of the largest Christian denominations and all major world faiths.