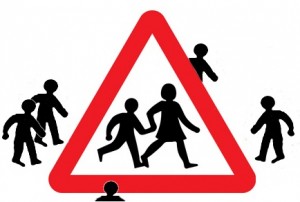 The Accord Coalition for Inclusive Education has welcomed a report released today from Ofsted into the scale of its investigations into illegal schools. In response Accord has urged the Government to implement reforms to help ensure all school children are guaranteed an education that prepares them for life in a diverse society.
Chair of the Accord Coalition, the Revd Stephen Terry, said 'The seriousness being shown by Ofsted towards the long overlooked problem of illegally unregistered schools is to be welcomed. The Government must now see through its ambition to prevent unregistered schools exploiting legal loopholes or ambiguities that enable the schools to operate under the radar or without proper scrutiny.'
'It should also implement wider reforms to further ensure all pupils receive a broad and balanced education. For example, the Department for Education must not exempt faith schools from plans to require independent primary schools to teach respect for LGBT people, while it should take forward recommendations of the recent Commission on Religious Education that all schools teach about a range of religions and non-religious beliefs in society.'
Ofsted's new report finds that since January 2016 it has investigated 521 educational settings, 21% of which have declared that their core purpose is to provide religious education. The inspectorate has since inspected 259 of these settings, which it estimates educate as many 6,000 children. A quarter of the inspected settings have so far been found to be faith based.
Notes
Awareness about the scale of illegally unregistered schools has grown in recent years. In May 2016 Ofsted revealed it had identified at least 100 such schools, while by July 2018 this had risen to 420 possible cases. Last December it again warned how many education settings were exploiting various legal loopholes and playing 'cat and mouse' with its inspectors.
In February the Government published its Integrated Communities Strategy Action Plan, which reaffirmed that it wanted to give Ofsted greater power in relation to illegal schools. It also proposes the compulsory registration of home educated children, to help prevent home education being used as a guise for children attending unregistered schools.In March 2018 the Government consulted on draft guidance for independent schools on meeting the statutory Independent School Standards. Media reports have suggested the final guidance will help enable independent primary schools to not be failed by Ofsted if they do not teach about LGBT people.
In September 2018 the two year long Commission on Religious Education published its final recommendations, among which were that all school pupils in England should be given a nationally prescribed core entitlement to an education about religious and non-religious beliefs. The report received widespread support, but in December 2018 the Education Secretary revealed he would not seek to implement most of their proposals.