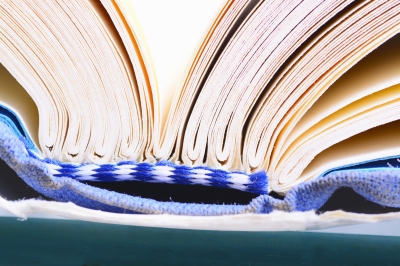 Accord has today updated its free to access databank of research findings regarding the role of religion and belief in schools. Several of the new pieces of information that have been added have not been reported on by Accord previously and they provide valuable findings that should inform public policy.
Such new additions include 'Fifteen years on: the legacy of section 28 for LGBT+ teachers in English schools by Dr Catherine Lee, which serves as a reminder of the negative legacy that discrimination and stigma in school system can cause. This study surveyed LGBT teachers who began teaching either before or after the repeal of the homophobic Section 28 in 2003. It found that those teachers who began working during the Section 28 era were still far less likely to be out with colleagues or pupils than those who began teaching since 2003. Section 28 era teachers were also twice as likely to report having suffered from anxiety or depression linked to their sexuality and role as a teacher.
'Should we adjust for pupil background in school value-added models? A study of Progress 8 and school accountability in England', by Dr George Leckie and Prof Harvey Goldstein for the University of Bristol School of Education, highlights the importance of considering the background of pupils when considering school performance. Their investigation found that the performance of some types of school are being artificially boosted by the Department for Education's key school performance indicator, which ignores the pupils' background.
The authors noted that "… adjusting for pupil background qualitatively changes many of the interpretations and conclusions one draws as to how schools in England are performing. For example … dramatic changes are seen for Grammar schools and faith schools whose high average pupil progress reduces substantially once the educationally advantaged nature of their pupils is taken into account." (p21) The paper adds to a large body of work that finds religiously selective schools are socio-economically exclusive, which undermines the original purpose of many faith schools to educate children from poor families.
Meanwhile, 'Religious Ethos, Employers and Genuine Occupational Requirements Related to Religion: the Need for Proportionality', by Prof Lucy Vickers for the journal International Labor Rights Case Law, poses fresh questions about the validity of the UK laws that provide most faith schools with a blanket ability to religiously discriminate in the recruitment and employment of all their teachers. European Union (EU) law supersedes UK law and permits employers with a religious ethos to religiously discriminate in the employment and recruitment of staff, but only where the objective of the discrimination is legitimate and where the discrimination can be shown to be a 'genuine, legitimate and justified occupational requirement' in pursuit of advancing those aim or aims. Professor Vicker's article reviewed recent court cases regarding religious discrimination in employment, including two that have been considered by the Court of Justice of the European Union (CJEU) and which appear to have significant implications for the UK.
The paper notes that CJEU's rulings affirm proportionality as a general principle of EU law which it concludes means the exemption from religious discrimination that UK faith schools have should also only be applied proportionately. It also observes how the rulings reveal the Court to be taking a stronger stance in protecting employees of religious employers from religious discrimination.
Back in 2016 the Equality and Human Rights Commission (EHRC) revealed that it believed the UK teacher discrimination laws were incompatible with EU law and should be changed. The recent CJEU rulings only lend further weight to the EHRC's analysis and of the prospect of any legal challenge of these UK laws succeeding. Any incompatibility between EU and UK law regarding this issue looks set to remain should the UK leave the EU, as the Government is seeking to enact existing EU law into UK law as part of its Brexit plan.
Commenting on the update the Chair of the Accord Coalition for Inclusive Education, the Reverend Stephen Terry, said 'It is important that debate about the role of religion and belief in the school system should not ignore evidence highlighting the impact of current policies and practices. This will help ensure we can scrutinise and have greater confidence in the positions we take and thus better serve the interests of pupils, families and society. Accord offers the databank as a freely available tool to help advance these aims.'
If you are aware of any relevant research that is missing from the databank, please let the Accord office know at paul@accordcoalition.org.uk or on 020 7243 3071.