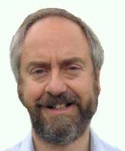 Rabbi Dr Jonathan Romain MBE
Rabbi, writer and broadcaster, Jonathan Romain is Minister of Maidenhead Synagogue. He writes for 'The Times', 'The Guardian' and 'The Jewish Chronicle' and frequently appears in the media speaking on various religious, social and political topics.
He received the MBE for his pioneering work in helping mixed-faith couples nationally, a theme covered in his book 'Till Faith Us Do Part'. In 2006 won the Sternberg Interfaith Award, which seeks to reward those who make an exceptional contribution to the improvement of mutual understanding between faiths.
He is a former Chairman of the Assembly of Reform Rabbis UK, chaplain to the Jewish Police Association and his many books include 'The Jews of England', 'Reform Judaism and Modernity' and 'Faith and  Practice: A Guide to Reform Judaism Today'.
He is passionate about Jewish identity and Jewish education, yet adamant that religious segregation and a narrow teaching about the beliefs of 'others'  in the education system is detrimental to both the best interests of children and the social health of the country at large.
"I want my children to go to a school when they can sit next to a Christian, play football in the break with a Muslim, do homework with a Hindu and walk back with an atheist – interacting with them and them getting to know what a Jewish child is like. Schools should build bridges, not erect barriers."