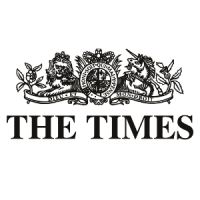 A group of 76 figures from across British civic life have today published an open letter urging that rule that limits faith free schools not selecting more than half of their pupils on religious grounds is kept in place. It follows the announcement last month by the Prime Minister, Theresa May, that the Government would be seeking to remove the 50% cap that has been in operation since May 2010.
The letter's diverse list of signatories includes five theologians and a further sixteen clergy members; three teacher trade union General Secretaries; the Chief Executives of two education and three cohesion charities;  two national think tank heads; and Parliamentarians from across the party political spectrum, including a former Minister of State for Children, two former Ministers of State for Schools, and a former House of Commons Education Selection Committee Chair.
The letter – which is reproduced below – was organised by the Accord Coalition for Inclusive Education and follows publication on Monday of an opinion poll which revealed that the British public is overwhelmingly opposed to religious discrimination in school admissions. This included the large majority of people of every major world faith.
Chair of the Accord Coalition, Rabbi Dr Jonathan Romain, said 'The introduction of the 50% faith selection cap was a step in the right direction. It communicates that schools should not create ghettos, but seek to bring together children from different religious and non-religious backgrounds.
'If the Government is serious about community cohesion and breaking down barriers then it must not go back on ground-breaking policies such as the 50% cap, but extend them further. To remove the cap would lessens integration in society at a time when it needs to be enhanced.'
Dear Prime Minister, 
We represent a wide range of political, religious, academic, educational and other areas of British life, but are all of one mind in urging you not to proceed with the proposal to abolish the limit which prevents faith-based free schools selecting more than 50% of pupils on religious grounds.
The educational system should not just be about learning facts but also teaching values and citizenship, which includes forging understanding amongst young people from different backgrounds. Though the 50% cap still permits discrimination, it sends a clear signal that new faith schools can have both religious roots and a sense of openness to others. This will benefit both the children who attend them and, ultimately, the society which they will one day help shape. In contrast, removing the 50% cap will send out a green light to those who wish to segregate children on faith grounds through the state funded education system.
In a country that is becoming increasingly diverse, this is exactly the wrong time to give faith schools even more power to divide and segregate children. Religion and belief should not and need not be at odds with integration, which is why the cap to religious selection should be maintained.
Yours sincerely,
Rabbi Dr Jonathan Romain MBE
Professor Jim Al-Khalili OBE
Graham Allen MP
Jonathan Bartley
Melissa Benn
Revd Richard Bentley
Baroness Tessa Blackstone
Crispin Blunt MP
Dr Mary Bousted
Baroness Lorely Burt
Professor Ted Cantle CBE
Revd Jeremy Chadd
Kevin Courtney
Dr Amanullah De Sondy
Lord Meghnad Desai
Revd Maria Dove
Graeme Duncan
Baroness Shreela Flather
Professor Becky Francis
Lord Glentoran CBE DL
Roger Godsiff MP
Rabbi Dr David Goldberg OBE
Professor Anthony Grayling
Baroness Angela Harris
Lord Alan Haworth
Baroness Dianne Hayter
Savitri Hensman
Dr Theo Hobson
Russell Hobby
The Rt Revd Professor Richard Holloway
Baroness Beverley Hughes
Lord Robert Hughes
Sunny Hundal
Virginia Isaac
Rabbi Dr Margaret Jacobi
Revd Richard C B Jones
Professor Steve Jones
Lord Frank Judd
Tom Kibasi
Lord Neil Kinnock
Baroness Glenys Kinnock
Rev Richard Kirker
Lord Jim Knight
Reverend Una Kroll
Jay Lakhani
Naomi Long MLA
Dr Caroline Lucas MP
Lord Brian MacKenzie
Lord John Maxton
Derek McAuley
Kerry McCarthy MP
Rev Iain McDonald
Baroness Molly Meacher
Loic Menzies
Fiona Millar
Fiyaz Mughal OBE
Baroness Elaine Murphy
Lord Martin O'Neill
Dr Farid Panjwani
Brian Pearce
Haras Rafiq
Revd Professor Michael Reiss
Rev Professor Chris Rowland
Barry Sheerman MP
Jeff Smith MP
Lord Clive Soley
Revd Stephen Terry
Professor Lord Trevor Smith
Lord Simon Tanlaw
Baroness Ann Taylor
Polly Toynbee
Professor Keith Ward FBA
Reverend Simon Wilson
Baroness Janet Whitaker
Rev Cllr Dick Wolff
Dr Sarah Wollaston MP