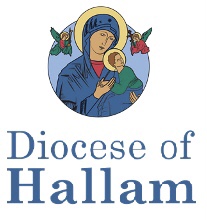 A group of teacher unions have this week written to the Secretary of State for Education, Nadhim Zahawi, and urged him to confirm that a direction issued to all Catholic voluntary aided schools in the Diocese of Hallam to join a multi-academy trust has no legal effect.
The schools were notified they would need to join a multi-academy trust by letter from their Regional Schools Commissioner in December. However, in their letter to the Education Secretary the teaching unions observe that the only way schools can be forced to become an academy is if they are deemed inadequate by Ofsted or otherwise on the application of the school's governing body, which has not occured in these school's cases. In their letter the unions add 'The Academy Orders appear to have been made on the application of and/or at the behest of the Diocese. The Secretary of State is invited to confirm in writing that the Academy Orders are void and of no effect'.
The instruction from the Regional Schools Commissioner to become an academy follows a plan by the Diocese of Hallam to require its state funded schools, including those that are part of existing academy trusts, to join one of two newly formed Catholic multi academy trusts. Last April the former Education Secretary, Gavin Williamson, revealed Government plans to provide financial support for the creation of more Church of England and Catholic multi academy trusts so that more local authority maintained Church schools become academies.
Chair of the Accord Coalition, Simon Barrow, said 'Too often power and control over state funded faith schools is placed ahead of good governance or ensuring that, in our increasingly diverse society, they adhere to religiously inclusive practices. The growth of faith-based academy chains meanwhile enables sponsors of state funded faith schools to have even more control over schools.'
'It is therefore concerning, though perhaps not surprising, that a Diocese has been implicated in a coercive and unsightly power grab. We urge it to consider how it can better respect the rights of others and, not just of its own school governors, but especially those of staff, pupils, and families who hold different religious opinions.'