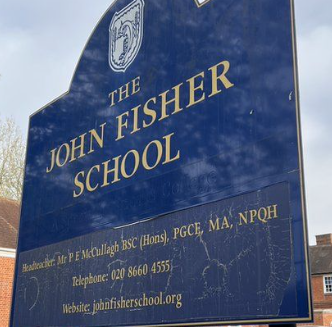 TEACHERS at a Catholic school in England have gone on strike over the cancellation of a talk by a children's author whose books feature gay characters.
Governors of the John Fisher School in Purley, Croydon, in south London, voted not to cancel Simon James Green's visit, contrary to the recommendation of the Archdiocese of Southwark.
Two governors subsequently resigned and the archdiocese sacked the rest, according to an Ofsted report.
The teachers have been supported by the National Education Union and equalities campaigners across the country, including the Accord Coalition for inclusive education.
Accord chair Simon Barrow commented: "Many will feel that the sacked or resigned governors and teachers are quite right here – and huge numbers of our Christian and Catholic friends and supporters agree."