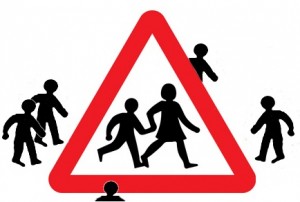 The Accord Coalition has written to Tudor Grange Academy in Solihull this week, urging it to reconsider its proposed new admission arrangements. Under the draft plans it is proposed that if the Academy is over subscribed, that pupils at two local junior schools which select children on faith grounds when they are oversubscribed, should be chosen over other children.
This is despite Tudor Grange not having a religious character, and there being several other local junior schools that are nearer to the Academy, which do not select pupils on faith considerations and do not serve as a feeder to any other secondary school. As an Academy, Tudor Grange is responsible for its own admission arrangements.
Chair of the Accord Coalition, Rabbi Dr Jonathan Romain MBE, said 'Indirect religious selection at non-faith schools, by making discriminatory schools feeder schools, is something that we are seeing more of. We have written to Tudor Grange Academy, and urged that it amend its proposed arrangements, so that it cannot be accused of indirectly privileging or discriminating against pupils on religious grounds'.
Last month Surrey County Council suspended its plan to show preference to children seeking admission to one if its non-faith junior schools who attended an infant school that selects pupils on faith grounds when it is oversubscribed. The Accord Coalition and others had petitioned the Council to amend its proposed admission arrangements.