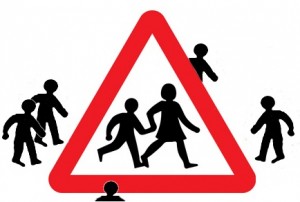 The Durham Free School has become the third Free School to face closure following a decision by the Department for Education to terminate financial support. It is to join the Al-Madinah School in Derby, which closed its secondary school, and the Discovery New School in West Sussex, which closed entirely, both in 2014. All three schools had either a faith ethos or were designated as having a religious character by the Secretary of State for Education.
The move to close the Durham Free School follows publication of a damming inspection report by OFTSED, which criticised the school in range in ways, including over its quality of teaching, the leadership provided in the school, and pupil behaviour. OFSTED also cited the school as having numerous weakness in regards to the breadth of its curriculum and around it failing to build an inclusive ethos, noting:
The curriculum does not help students to understand fundamental British values or prepare them well for life in modern Britain. For example, until very recently the religious studies curriculum was too narrow and did not give students enough opportunities to learn about different faiths and beliefs. Consequently, students' understanding of different faiths and beliefs is sketchy with some holding prejudiced views which are not challenged. This has had a negative impact on the school's work to foster good relationships between students and tackle discrimination. 
The behaviour of some students leads to unsafe situations, particularly on the school buses. Students call each other unpleasant names and there are many instances of bullying. Exclusion rates are high and students' attendance is low. 
The promotion of student's spiritual, moral, social and cultural understanding is weak. This is shown in students' lack of understanding and respect for cultures other than their own and the school is not doing enough to improve matters. Students' social development is also poor, with many demonstrating a limited ability to recognise the needs of others or appreciate that other students can have opinions which differ from their own. 
Recruitment of leaders and teachers has focused too much on candidates' religious credentials and not enough attention has been given to their talents or track record as a teacher. Consequently, leaders do not always have the skills or experience needed to ensure high student achievement and excellent teaching. 
Governors have not ensured the equalities policy spells out how the school will meet the needs of students and staff with protected characteristics identified in the Equalities Act 2010. 
Sex and relationships education is inadequate and consequently students are not prepared for risks to their safety and well-being.
Chair of the Accord Coalition, Rabbi Dr Jonathan Romain, said "Accord has warned for many years of the risks of giving schools greater autonomy, while simultaneously removing safeguards from them and allowing untested providers to join the state funded system, and Ofsted's account of The Durham Free School paints a terrible picture. However, it is vital that the worst performing schools do not distract from systematic weaknesses in the state funded system, which enable schools to provide a narrow and inward looking education, and that permit faith schools to further segregate on religious grounds.'
'These problems can only be properly addressed by guaranteeing for pupils access to an education about the broad range of beliefs in society, removing the ability of faith schools to discriminate by faith, and amending the regulatory regime to ensure schools abide by these rules. If we don't then many more pupils will pass through the education system, having been discriminated against or not provided with an education tailored to preparing them for life in a cohesive society.'