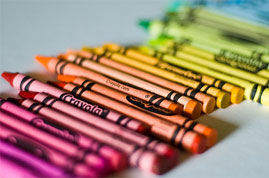 Analysis by the Accord Coalition of Department for Education statistics reveals that for every 5 pupils with a special educational needs (SEN) statement that non-faith mainstream schools admit, faith schools only admit 4.
The Department's latest figures for state funded schools in 2016 – which are set out in the table below – show 1.25% of pupils at comprehensive faith schools had a SEN statement, compared to 1.54% of pupils at comprehensive schools without a religious character. SEN statements are provided for children by local education authorities. They state special needs that a child has and may specify help the child must receive from their school.
The findings were shared with Accord co-founder and national campaigner for the inclusion of disabled people in mainstream education, Jonathan Bartley. He commented 'Faith schools should be prioritising those with greatest needs. That the faith school sector is noticeably less inclusive than non-faith schools will shock many people of faith.
'Faith schools sponsors must take responsibility for the current situation. They should ask searching questions about why the sector should have become skewed towards serving the privileged, and what they can do to ensure the schools better uphold their mission.'
The latest analysis echoes detailed research from the Fair Admissions Campaign in 2013 which found a strong relationship between religious selection of pupils by faith schools and the schools having more socio-economically exclusive intakes. Non-religiously selective faith schools were found to admit 1% fewer children entitled to free schools meals than would be expected if they admitted local children. Faith schools with a religiously selective admission policy however typically admitted 30% fewer such children.
|  Religious character | % of pupils with SEN statement at mainstream primary & secondary schools in England |
| --- | --- |
|  Grammar schools | 0.24 |
|  Faith schools (non-grammar) | 1.25 |
|         Church of England | 1.23 |
|         Roman Catholic | 1.22 |
|         Other faiths | 1.60 |
|  Non-faith comprehensive schools | 1.54 |
|  All mainstream schools net | 1.44 |