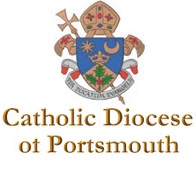 A head teacher at a Catholic primary school has been prevented from remaining in post for having remarried after a divorce. The teacher, who since 2015 has served as the acting head at the St. Mary's Roman Catholic School in Gosport in Hampshire, has been told by Diocesan officials that he cannot apply for the permanent position and will have to leave the school at the end of the term.
The move has triggered consternation from some parents. A petition urging the local Diocese of Portsmouth to reverse its decision – and which has so far attracted over 400 signatures – has praised the teacher's work and contribution to the school's religious character. The voluntary aided school is almost entirely funded by the taxpayer.
Chair of the Accord Coalition, Rabbi Dr Jonathan Romain, said 'Teachers have a right to a private life, and they can still uphold a religious ethos at a faith school without being discriminated against. It is especially inappropriate in this case, where the teacher has been successful in his post and is being penalised for having his own personal beliefs. The law should not allow for them to lose their job on the grounds of having found happiness through remarriage. It is completely inappropriate for a teacher at a state funded school to be treated in this way.'
Earlier this month, the Equality and Human Rights Commission (EHRC) urged the Scottish, Welsh and UK Governments to amend legalisation to curtail the ability of state funded faith schools in Britain to religiously discriminate in the recruitment and employment of teachers. The EHRC argued that the current laws were disproportionate and probably incompatible with European Union law. The EHRC is the publicly funded agency tasked with promoting and enforcing equality and non-discrimination laws in Britain.