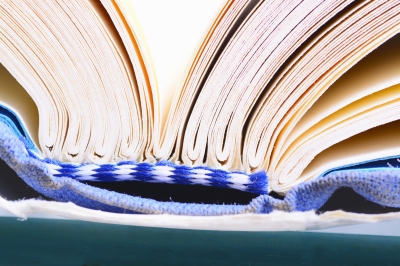 A new study from the national education charity, the Sutton Trust, has highlighted the link between faith schools achieving good exam results and those same schools operating religiously selective admission arrangements that disadvantage children from poor families. In conclusion the report has urged that religiously selective schools amend their admissions criteria so they admit more local children and in so doing remove barriers for the poor.
The Sutton Trust study investigated the inclusion of children from deprived backgrounds at 500 non-grammar secondary schools in England which are the most highly ranked in government league tables. It found that those faith schools among the 500 schools whose pupils obtained the highest GCSE grades were '…  three times as socially selective compared to their catchment area than [the] non-faith schools, with an average 6% FSM [free school meals] gap, compared to 2%.'
The report authors explain the disparity between these faith and non-faith schools as caused by the faith schools recruiting ' … a significant proportion of pupils on a religious basis, [so] they typically draw substantially from outside their neighbourhood catchment areas, particularly in the case of Catholic schools.' A child's entitlement to free school meals is a key indicator of deprivation used by government.
The report warns that Government plans to remove the current cap preventing faith free schools from not selecting more than 50% of their pupils by faith '… is likely to make them [faith free schools] even more unrepresentative of their local areas, reducing the number of good school places available to pupils across the socio-economic spectrum'. A key recommendation of the report urges that 'Faith Schools need to look at their recruitment of disadvantaged pupils … faith schools should instead be opened up so that their admissions are fairer and begin to reflect their local population'.
Chair of the Accord Coalition, Rabbi Dr Jonathan Romain, said 'Religiously selective schools whose pupils achieve strong exam results are often held up as examples of how the faith school sector is currently working well, but the performance is illusionary. The schools are consistently shown to obtain stronger results because the religious selection skews the social and ability profile of the pupils admitted. This is highly embarrassing given that most faith schools were originally set up to provide education to children from poor families.
'Accord urges religiously select faith schools to heed the Sutton Trust's advice and to move away from religious selection so that they may become more inclusive. Faith schools that do not religiously select pupils provide positive examples of how schools can still uphold their religious ethos while not discriminating or so readily disenfranchising those from deprived backgrounds.'
Notes
Socio-economic selection due to religious selection
2013 research from the Fair Admissions Campaign found that non-religiously selective faith schools in England admitted 1% fewer children entitled to free schools meals than would be expected if they admitted local children. Faith schools with a religiously selective admission policy however typically admitted 30% fewer such children. The findings can be found at the 'Overall averages' page at http://fairadmissions.org.uk/map/. A briefing is also available at http://fairadmissions.org.uk/wp-content/uploads/2013/12/Fair-Admissions-Campaign-map-in-depth-briefing.pdf.
A December 2016 report from the Education Policy Institute concluded that lifting the 50% religious selection cap at faith free schools will undermine social mobility and not raise educational standards. In a detailed assessment of school standards at state funded schools in England, the report found that almost all the difference in attainment between faith and non-faith schools can be explained by the characteristics of the pupils that are admitted. The Education Policy Institute's report 'Faith Schools, Pupil Performance and Social Selection' can be found at http://epi.org.uk/wp-content/uploads/2016/11/Pupil_characteristics_and_performance_at_faith_schools.pdf.
A November 2012 YouGov survey commissioned by The Sutton Trust looked at strategies that parents used to try and get their child into a better school, and found that 6% of parents with children at a state funded school admitted to having attended church services, when they did not previously, so that their child could go to a church school. For parents from socio-economic group A this figure rose to 10%.
Most Church Schools were set up to educate the disadvantaged
Serving the better-heeled in their communities is a distortion to the original mission of most Church schools. The National Society, which created most Anglican schools in England and Wales, was established to provide schools for children from poor families. Similarly the precursor to the Catholic Education Service of England and Wales was named the 'Catholic Poor School Committee'.