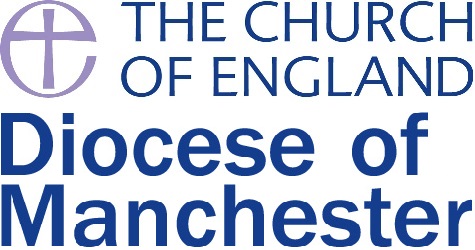 St James's Church of England High School in Bolton has launched a
consultation
on its plans to open a new Free School in the town that could award up to 75% of its pupil places on religious grounds. Faith Free Schools are currently not able to select more than half of their pupils by faith, although the Government is currently
consulting
on proposals to do away with the religious selection cap.
Chair of the Accord Coalition, Rabbi Dr Jonathan Romain, said 'When the Government announced it would consult on plans to scrap the 50% selection cap the Church of England
stated
that it remained committed to ensuring its schools served their local community. The eagerness of St James's Church of England High School to open a new Free School that could select up to 75% of it pupils by faith – when the 50% selection cap is still in place – undermines such claims.
'The Church should be supported in its wish that its schools serve and bring local communities together. However, St James's Church of England High School presents one of numerous examples highlighting how the Church still has a very long way to go until words are matched by reality on the ground.'
.
2013 research from the Accord Coalition supported Fair Admissions Campaign found that 50% of pupil places at Church of England secondary schools could be awarded on religious grounds. The findings can be found under the 'Overall averages' tab at http://fairadmissions.org.uk/map/.
In an interview with Schools Week the school's head teacher, Tania Lewyckyj, said that the 'original literature that went out is incorrect' and that the school was only proposing a 50% cap on religious selection. It is not clear why the consultation questionnaire about the proposed new Free School states that the admissions policy would select up to 75% of pupils on faith grounds. However, no revised literature has been distributed and it maybe that, with a relaxation in the 50% rule expected to be made by the Government imminently, the school is waiting for the change to occur and will then proceed with its original proposal.
St James's Church of England High School itself operates a points based admissions policy that could mean all of its pupils are admitted on faith grounds if it is sufficiently oversubscribed. The school is located in the Diocese of Manchester. Accord has previously complained to the Office of the Schools Adjudicator about two other religiously selective schools in the Diocese whose admission arrangements indirectly racially discriminate against local children of South Asian heritage.
Notes
Church of England authorities have a special role in helping determine the nature of any faith based admission arrangements at their state funded schools. As paragraph 1.38 of the statutory School Admissions Code states, regard must be had for 'any guidance from the body or person representing the religion or religious denomination when constructing faith based admission arrangements' at state funded faith schools. For Church of England Schools the relevant religious authority is the local Diocese (as per Part 4 of the School Admissions Regulations 2012).