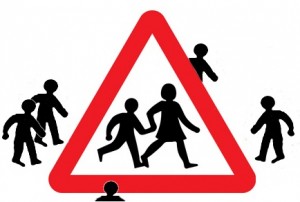 New findings released by the Press Association reveal that 754 school pupils have been expelled or temporarily excluded from state funded schools in England as a result of sexual misconduct in the previous 4 years. The findings have been published in national press. Behaviour censured for 'sexual misconduct' ranged from sexual abuse and assault, bullying, graffiti, harassment, and lewd behaviour. Over 40 of the cases involved pupils aged under 10.
The figures were obtained from responses from 15 local authorities to a Freedom of Information request. There are 152 local authorities responsible for education in England, suggesting that a far greater number of such exclusions will have taken place around the country over the period.
Last month Accord supported a group of 53 religious activists and clergy get published an open letter calling for all state funded schools in England to have to provide factual information about contraception and abortion, and to promote an acceptance of lesbian, gay, bi and transgender people. The letter followed the passing of the Children and Social Work Act 2017 in April which will require primary schools in England to teach 'relationships education' and secondary schools to teach 'relationships and sex education'. Currently the only mandatory sex education in England are cursory requirements in the Science part of the National Curriculum, which Academy schools can ignore.
Chair of the Accord Coalition for Inclusive Education, Rabbi Dr Jonathan Romain, said 'High quality sex and relationships education provides pupils with tools to be clear about personal boundaries, understand how their bodies work, resist pressure, seek help when they need it, as well as challenge misleading and inappropriate messages in the media.
'The new findings about serious sexual misconduct in schools offer another reminder about why all schools should provide age appropriate sex and relationships education, and why it should begin at the primary stage.'