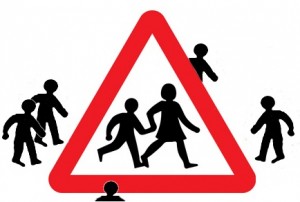 A former teacher at an ultra-Orthodox nursery school in London has claimed they were sacked for being in a cohabitating relationship. The accusation has been made in an Employment Tribunal between the school and former teacher, which has been reported on today in national media.
Chair of the Accord Coalition, Rabbi Dr Jonathan Romain, said 'The case draws attention to enormous powers faith schools have to religiously discriminate against teachers for conduct schools deem incompatible with the precepts of their faith, but which is both perfectly legal and widely accepted as moral by others. Teachers should have a right to a private life, and can uphold a school's ethos without being discriminated against.'
'The law needs to be changed so teachers receive the same employment protections against religious discrimination that everyone else takes for granted. Schools should equip pupils for engagement of living in a mixed-belief society. Discrimination should not be a part of school life, and least of all in the name of religion.'
The Accord Coalition is regularly contacted by teachers who have been religiously discriminated against. Many choose not to speak out because they do not want to harm future employment prospects or from having entered into confidentiality agreements.
Last December the Equality and Human Rights Commission stated that it believes the current teacher discrimination laws are disproportionate and incompatible with European Union law. It urged the Governments in Britain to amend the law to better protect teachers from religious discrimination.
.
Notes
The Equality and Human Rights Commission's December 2016 report 'Religion or belief – is the law working?' can be found 
here
. It criticised teacher discrimination laws for giving faith schools a broad ability to religiously discriminate that lacks any requirement to show such discrimination is proportionate. It urges the relevant Governments to amend the teacher discrimination laws in the interests of 'clarity and consistency of equality law, and given the … large proportion of schools involved' (p27). Over a third of state funded schools in Britain are faith schools.