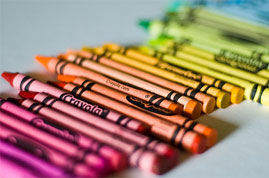 The Accord Coalition has welcomed as an important step new guidance from the Church of England which seeks to ensure its schools provide an inclusive environment for LGBT staff and pupils. Published this week, the guidance sets out a range of ways Church of England schools, teachers and education authorities should help actively promote the acceptance of LGBT people and prevent LGBT bullying.
Recommendations include:
schools challenging and recording all instances of LGBT bullying
all teachers being provided with training on how to recognise and confront such bullying
schools taking LGBT people into account in Relationships and Sex Education and promoting the inclusion of LGBT people in assemblies
Dioceses offering advice to all schools on bullying and inclusion, and the national Church of England Office monitoring whether practice by dioceses and schools is changing
The guidance follows a series of findings revealing that faith schools suffer from even worse LGBT bullying and harassment than other types of state funded school. Earlier this year the LGBT equality charity Stonewall released its third five yearly report into the experience of LGBT pupils in British schools. As with its earlier reports, Stonewall found LGBT pupils at faith schools were noticeably less likely than those at non-faith schools to report their school challenged  homophobic, biphobic and transphobic language and bullying.
Chair of the Accord Coalition, Rabbi Dr Jonathan Romain, said 'The new guidance recognises the damage that homophobic, biphobic and transphobic bullying causes and takes the promotion of LGBT equality in schools seriously. It should be welcomed as an important display of leadership. Accord hopes Church of England leaders and educationalists continue to prioritise LGBT inclusivity, to bring about lasting change within Church of England schools, and to inspire other school providers to be more inclusive.'
In June this year the Vishnitz Girls School – an Orthodox Jewish school in Hackney – was revealed to have failed its third OFSTED inspection, including for failing to teach enough respect for or about LGBT people. In May the Catholic Education Service of England and Wales co-published guidance for it schools 'Made in God's Image: Challenging homophobic and biphobic bullying in Catholic Schools' which largely ignored transphobia.
Notes
Schools have been repeatably rewarded by the Accord Coalition's annual Inclusivity Award for exemplary work in tackling LGBT bullying and prejudice. Schools include the winner of the 2011 Award, Gwinear Community Primary School in West Cornwall, and the second place school in the 2012 Award, St George's Voluntary Aided School, a Christian school in Harpenden, Hertfordshire.
Stonewall's 2017 'School Report' can be downloaded at http://www.stonewall.org.uk/sites/default/files/the_school_report_2017.pdf. It follows publication of its 2007 and 2012 reports into the experiences of lesbian, gay, bi and trans young people in Britain's schools.