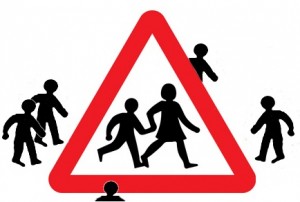 The Office of the Schools Adjudicator (OSA) has ruled that the strictly Orthodox Yesodey Hatorah Senior Girls School in North London can continue to require parents to adhere to strict lifestyle rules as part of the school's admission arrangements.
The religiously selective school prioritises applications for children from Charedi Jewish families. However, for a girl to be considered Charedi Jewish the school expects their parents to adhere to range of religious rules including not using a television, not accessing the internet outside of a work environment and following strict dress code rules. These include not wearing very bright colours, denim or other 'casual garments and footwear'. Several of the dress code requirements are aimed specifically at women.
Although the OSA has found that some of the schools 'modesty and holiness requirements' lacked clarity and require better wording, almost all were deemed admissible. The OSA has offered its verdict in response to a complaint that the admissions policy breached various parts of the statutory School Admissions Code and equalities legislation, which the OSA broadly rejected.
Chair of the Accord Coalition, the Reverend Stephen Terry, said 'This is a shocking example of a state funded school's admissions policy placing pressures of conformity and control over families. However, we should not lose sight of the wider fact that religiously selective admission arrangements are being widely misused.
'Religiously selective admission arrangements present a reputational risk for religious groups that provide faith schools but, even though it diminishes their authority as moral guides and guardians, many find such selection hard to give up due to short term boosts it can offer. For example, religious selection is consistently shown to lead to covert socio-economic selection, which boosts the attainment of religiously selective schools, despite very many of the schools having been set up to educate the poor.
'Similarly, religiously selective admission arrangements can boost attendance at places of worship where school's award places for such practices. However, families are incentivised to be insincere about their religious beliefs or commitment and invariably stop attending after a school place has been obtained. The solution is to reform the admissions system and set all religiously selective schools on a path where such discriminatory policies are phased out.'
Notes
Serving the better-heeled in their communities is a distortion to the original mission of most Church schools. The National Society, which created most Anglican schools, was established to provide schools for children from poor families. Similarly the precursor to the Catholic Education Service of England and Wales was named the 'Catholic Poor School Committee'.
Findings in 2014 from the Accord supported Fair Admissions Campaign revealed that state funded religiously selective schools were making England's school system twice as socio-economically segregated than grammar schools were. In contrast, research from the Campaign in 2013 found faith schools that did not operate a religiously selective admissions policy were nearly as inclusive of pupils from a deprived background as comprehensive schools.
A 2013 survey commissioned by the education charity The Sutton Trust found 6% of all parents with a child at a state funded school admitted to attending church services, when they did not previously, so their child could go to a faith school. For parents from socio-economic group A this figure rose to 10%.
Awareness of how popular faith schools can be used to boost local religious engagement has become more apparent. A 2014 Church of England commissioned study into growing churches found that having a popular Church school nearby that rewards children from families who attend Church could be a key way to develop parishes. It found 'The results for church growth are interesting. Here the Church school has a keyrole … The most direct impact on attendance may be felt in areas where a popular C of E school is over-subscribed. Some churchgoing is clearly motivated by a desire to qualify for school admission' (p23-24). The study went on to acknowledge 'Middle class suburbs with church schools … offer great opportunities [for growth]' (p26).