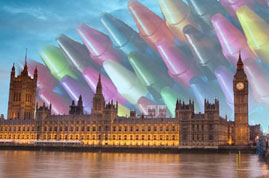 The Department for Education has revealed that faith schools will not have to contribute to the costs of any improvements made under its main school building improvement fund, the Priority School Building Programme. Combined with faith schools that become Academies now having all their costs met by the state, this means that faith schools in England are set to be almost entirely state funded.
Faith schools were first brought into the state maintained system as a result of the 1944 Education Act. Some faith schools became voluntary controlled schools and were entirely state funded, while a majority become voluntary aided schools. Voluntary aided status gave the schools extra freedoms, including being able to employ and recruit all of their teachers on the grounds of religion, to admit all of their pupils on religious grounds if sufficiently oversubscribed and to decide upon the kind of Religious Education or Instruction provided.
In exchange for these extra powers the school's governing body were expected to meet half of the school's capital expenditure costs, such as the cost of maintaining and making improvements to school buildings. In reality the contribution that the Government expected from faith schools and their faith sponsor was reduced successively to lower levels over time, so that by 2001 they were only expected to contribute to 10% of capital spending.
However, in 2005 the Labour Government decided that faith schools would not have to contribute to any improvements made under its main school building improvement programme, Building Schools for the Future, and this policy has now been echoed by the coalition Government. Along with the expansion of the Academies programme, the decline in the contribution towards capital spending made by faith school governing bodies is moving yet closer to zero.
Chair of the Accord Coalition, Rabbi Dr Jonathan Romain MBE said, 'Accord does not want any state funded school to discriminate on religious grounds, or to deny pupils a broad education about the range of beliefs held in our increasingly diverse society. However, the argument that faith schools should be able to enjoy exemptions to act in such narrow and exclusive ways because they help to meet some of their own costs is being eroded away completely by Government, and in turn the argument that the wider community should have a say about how state funded faith schools operate only grows even stronger.'
Notes
Meeting notes by the Head of School Policy for the Church of England's Board of Education, The Revd Nigel Genders, refer to the Department for Education's decision that faith school governing bodies should forgo having to contribute to improvements made under the Priority School Building Programme. See section 2 at http://www.churchofengland.org/media/1506925/capitalandacademiesupdate.pdf