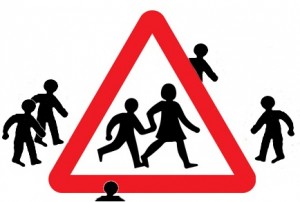 The Accord Coalition has called upon the Catholic Archdiocese of Westminster to reconsider its guidance to schools about pupil admissions, after non-Catholic parents of pupils at Sacred Heart Primary School in Teddington, South West London, were recently notified by letter that their younger children may not be accepted in future.
The school is required to follow guidance from its local Archbishop, which mandates it to give priority to children from Catholic families when it is over-subscribed. An extract from the letter to affected parents read: "[Our] Trust Deed requires us to prioritise Catholics, and … as a school we cannot deviate from the Trust Deed…. [The Diocese lawyer] advised us that other schools had faced our predicament and consequently also sought advice from the Diocese, whereupon the issue had been referred to the (then) Director of Education for Westminster, Paul Barber. He confirmed that, given the terms of the Trust Deed, there was no scope for change."
The case echoes that of Kentish Town Church of England Primary School in the London Borough of Camden, where nine children with an older sibling at the school have been denied a place this coming September, after a surge of applications were received from children who had attended a local Church. Under the school's current arrangements children who attend Sunday Mass at the nearby St Benet's & St Silas Church twelve or more times in the preceding year are prioritised over children with a brother or sister at the school. Earlier this month the school decided to change its admissions policy from September 2014 onwards, so that children who already had a sibling at the school were prioritised ahead of children admitted on faith grounds.
Chair of the Accord Coalition, Rabbi Dr Jonathan Romain MBE, said 'Having religious selection at schools within the state system causes a wide range of problems, and these are not just realised at a community level, such as through the negative effects for social cohesion by segregating children, but they also directly impact upon numerous families throughout the county, as these two cases in London highlight.'
'School's conduct should be exemplary, and no state funded schools should be discriminating on the grounds of religion. The blinkered pursuit by religiously selective schools to serve their own, rather than the wider community, and in this case, the families of children at the school, brings into question whether they are fulfilling the social contract that people might reasonably expect of them.
'A humane, and also a religious response would be to find room for siblings of existing children and not to use religious discrimination to split families. That does not sit well with the values of most faiths.
'Although nine children with a sibling at Kentish Town Church of England Primary have lost out this year, and although the school will continue to privilege children on faith grounds in its admission policy, the recent change to its policy is to be welcomed as a step in the right direction, and Accord urges the Archdiocese of Westminster to critically engage with the issues that Kentish Town Church of England School has done.'
Notes
Sacred Heart Primary School's case was highlighted this week by the Richmond Inclusive Schools Campaign, a local group endorsed by the Accord Coalition, which campaigns against religious discrimination in pupil admissions at state funded schools in the London Borough of Richmond.
Guidance for Catholic schools in the Archdiocese of Westminster, including about their approach to pupil admissions, is contained in the document 'The Trust Deed for Catholic Schools and Colleges in the Archdiocese of Westminster'.