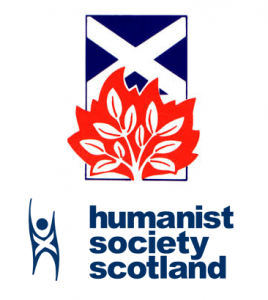 The Church of Scotland and the Humanist Society of Scotland have issued a joint call for the law requiring Religious Observance in Scottish schools to be replaced with a 'Time for Reflection' to make school assemblies 'more inclusive and clearly not gatherings where one faith or belief system is promoted over another'. The two groups are set to repeat their call by way of making a joint submission tomorrow (Tuesday 28th January) to the Petition Committee of the Scottish Parliament when there will be discussion of a petition to make Religious Observance in schools an opt-in activity.
Chair of the Accord Coalition, Rabbi Dr Jonathan Roman MBE said, 'Accord welcomes this historic agreement between two of Scotland's largest religion and belief groups to make school assemblies genuinely inclusive. Let schools provide high quality Religious Education, but Religious Instruction and prayers should be reserved for the home and places of worship. The Anglican and Catholic Churches in England and Wales should now re-examine their position towards assemblies, while the Department for Education at Westminster and Department for Education and Skills in Cardiff should revisit their guidance on assemblies and the statutory framework.'
England and Wales currently has the worst of both worlds: oppressive laws that do not properly respect the beliefs and autonomy of staff and children, which require schools to provide daily Collective Worship of "wholly or mainly of a broadly Christian character", combined with many schools simply ignoring the law and not providing daily assemblies at all. Just like RE in England, assemblies are being allowed to wither on the vine. Not for the first time policy and practice in Scotland makes England and Wales look left behind.'
A poll commissioned by the BBC and conducted by Com Res in July 2011 suggested that only 28% of children in England took part in a daily act of Collective Worship at their school. Meanwhile, a July 2010 YouGov poll commissioned by the Accord Coalition found that 43% of British adults agreed (to 30% against) that the laws that require schools to provide daily collective worship, including at faith schools, 'should be replaced by a requirement that they hold assemblies which consider spiritual, moral and ethical issues shared by different religions and by those who are not religious.'
The Scottish Government currently negotiates matters of religion and belief in education very differently to England and Wales. Religious Education is called 'Religious and Moral Education' from ages 5 to 14, and 'Religious, Moral and Philosophical Studies' from 14 to 18, reflecting its broad and educational approach. Unlike in England and Wales, state funded faith schools are not able to operate an admissions policy that selects pupils by religion.