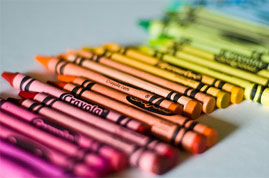 Accord has called for guarantees that community schools joining faith Academy chains will maintain their open and inclusive approaches, following a disclosure that the Diocese of Norwich Education and Academies Trust (DNEAT) may triple the number of its schools within two years, and include current non-faith community schools.
Speaking to the local Norfolk Eastern Daily Press, chairman of DNEAT, Fred Corbett, said 'The Department for Education has gradually said we have demonstrated competence so we could become a very big player, bearing in mind there are 110 [church] schools that could join the trust. I don't think they all will, but that's the position, and there are the non-church schools who like the ethos and who afterwards may have the opportunity of joining.'
Chair of the Accord Coalition for Inclusive Education, Rabbi Dr Jonathan Romain, said 'Owing to current freedoms, the governors and senior staff appointed to non-faith schools under the control of a faith Academy chain may be able to be selected on faith grounds, in the name of upholding the religious ethos of the chain. The chain's influence may also impact the curriculum and assemblies such schools provide, so that greater emphasis and deference is shown to the beliefs held by the Academy chain.
'The public do not want a land grab by sectional interests for the minds of children or the schools they attend, but for the state funded school system to be inclusive. Rather than allowing faith groups to extend their influence over other schools and in ways not previously thought possible, it is vital the Department Education make it impossible for community schools to become faith schools by the back door, so that they remain committed to bringing together families from a wide section of society and serving them equally.'
Accord has previously warned about the growing influence of faith Academy chains. DNEAT, founded in 2013, already provides 15 state funded schools, including The Open Academy, which was not previously under full Church control, but co-sponsored between the Bishop of Norwich and a philanthropist. As DNEAT's website notes, '… for schools which become an academy within an overarching Trust, it is that Trust which holds ultimate authority and control.'