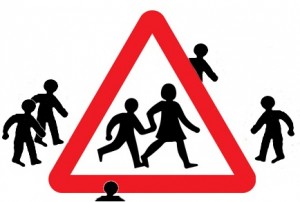 A new poll has revealed a shockingly high percentage of parents lying about their faith so as to gain places for their children at local faith schools with a good reputation.
12.6% admitted they had pretended to practice faith in which they did not believe
A further 23.7% said they would if they had to do so
13.7% also said they had baptised their child purely to gain a school place
11.1% said they had pretended their child had been baptised
The poll was commissioned for ITV's 'Tonight' programme to be shown this evening at 7.30 pm called 'How to Get Into a Good School'. The survey conducted by OnePoll interviewed 1,000 parents with primary school aged between March 23rd and April 8th this year.
It reveals a significant increase in religious deception since a November 2012 YovGov poll commissioned by the education charity The Sutton Trust showed that 6% of parents with children at a state funded school admitted to attending church services, when they did not previously, so their child could go to a church school.
Commenting on the figures, Chair of the Accord Coalition for Inclusive Education, Rabbi Dr Jonathan Romain, said, 'Rather than blame parents, we should blame the system that allows taxpayer funded schools to have admission procedures that discriminate on religious grounds. No other publicly-funded institution is permitted to make faith a condition of entry. It forces parents to either lie or bus their children further away from home.
'Why should local children be barred from local schools unless their parents play the religious game? The survey will appall all those who value faith and find that it is being used to cheat one's way into a school place. We call on the newly-reappointed Secretary of State for Education, Nicky Morgan, to remove faith requirements from schools that are publicly funded.'