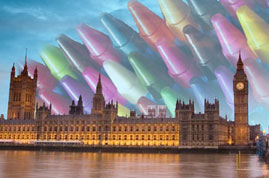 The Accord Coalition has welcomed news from the Government that it is to continue the policy of limiting new Academy faith schools that do not replace a pre-existing state funded school from selecting more than half their pupils on faith grounds. Writing to Accord, education minister Lord Nash, stated:
'.. we have no plans to review the 50% limit for faith-based admissions to free schools and new provision academies. The government regards the cap as an important way of supporting these schools to be inclusive and to meet the needs of a broad mix of families.'
Accord wrote to the Department for Education in May after the weekly Catholic newspaper, The Tablet, reported that the Catholic Education Service and Catholic Bishop's Conference of England and Wales were seeking to petition the Government to have the 50% cap removed.
Chair of the Accord Coalition, Rabbi Dr Jonathan Romain, said 'The cap communicates that state funded schools should be seeking to be shared spaces and affirms that faith schools do not need to discriminate to maintain their religious ethos. The Government's commitment to maintain the cap for almost all new faith schools is welcome, but it should be extended to all existing faith schools.'
A 50% faith selection cap was implemented for most new Academy faith schools in England under the previous Labour Government. It was later extended to all new Academies in May 2010. An Accord Coalition commissioned ComRes survey in 2012 suggested the public opposed faith discrimination in pupil admissions by a ratio of four to one.