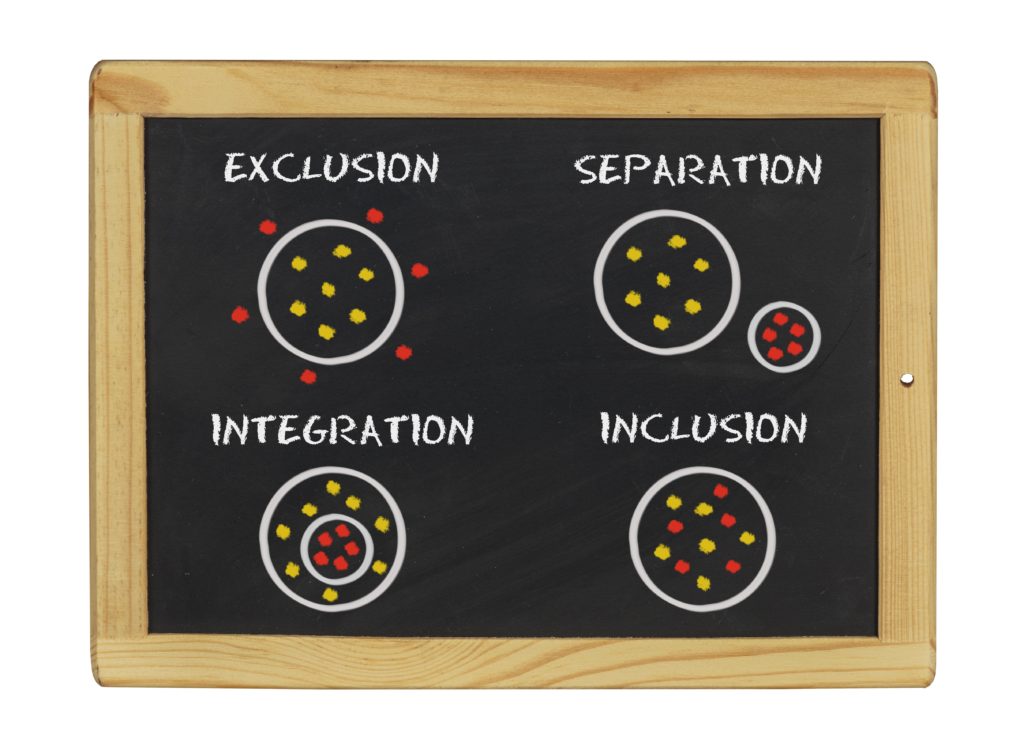 The Chestnut Grove Academy has won first place in the 2016 Accord Inclusivity Award. The secondary school in Balham, South West London, drew widespread praise from the judging panel for providing a variety of activities and teaching that promoted a culture of tolerance and explored, in detail, a range of contentious religious and social issues. Aspects of the school's work that stood out included:
providing RE that covered a range of religious beliefs and humanism, and which simultaneously dealt with many controversial issues, such as around sexual diversity, homophobia and gender
thorough PSHE and its focus on safe guarding issues such as sexual bullying, female genital mutilation and gang violence
the complementary interplay between its PSHE and RE provision, and use of topical events to consider matters such as far-right and Islamic extremism, islamaphobia, stereotyping, and bias in the media
assemblies that drew upon a range of sources, including 'British Values' and the Equality Act
the creation of a LGBT society and environment where pupils and staff feel they can be open about their sexuality
Chair of the judging panel and the Accord Coalition for Inclusive Education, which sponsors the Award, Rabbi Dr Jonathan Romain MBE, said 'Some schools shy away from controversial issues or trends, out of a misplaced sense of not trying to offend or disadvantage any particular group of people. Chestnut Grove Academy shows that schools can explore such topics in ways that are challenging and thoughtful. This is vital if society wishes to ensure students are open minded, inquisitive and informed about issues and debates that may directly affect their lives, and those of others. Chestnut Grove provides up-to-date and exemplary curriculum for preparing pupils for citizenship and adult life in our increasingly diverse society. The panel is delighted to award it first place.'
Head teacher at the school, Christian Kingsley, said 'I am delighted that the judging panel have recognised the outstanding work that staff and students undertake in promoting an inclusive learning environment. Our motto is 'A creative learning community' and the 2016 Inclusivity Award really serves to underpin the community cohesion which we strive to achieve. We are proud of the fact that we tackle controversial issues head on and empower our students to make the right choices. Students at Chestnut Grove embrace difference and celebrate diversity. I firmly believe that our students are the leaders of tomorrow and I am incredibly proud that they will help to pave the way for future generations to live in a society which is inclusive.'
In second place is Cale Green Primary School, in Stockport. The school stood out for its provision of Sex and Relationships Education (SRE), which has been recognised by Ofsted as an example of national good practice. The school – which admits a diverse intake of pupils who speak over 15 first languages and whose families adhere to a wide range of world religions – sought the views and opinions of parents about its SRE provision, including those who had previously been considered as hard-to-reach. The school was consequently able to provide thorough age appropriate SRE that received broad support from parents and where no children were withdrawn.
The school received praise from judges for its general focus on ethnic and religious inclusivity. This included through the school's provision of high quality RE – an area of expertise that the school's head teacher shares with other local schools by serving on Stockport Metropolitan Borough Council's committee charged with monitoring the provision of RE and Collective Worship in the area. The school also drew praise for its charitable activities, as well as outside trips designed to boost religious and cultural awareness.
Rabbi Dr Jonathan Romain, said 'Though often overlooked, nurturing pupils for life as active citizens in an increasingly diverse society are vital ingredients to furthering future opportunities and fulfilment. The judging panel are therefore delighted to highlight Cale Green Primary School as an example for other schools to follow.
'Several of its innovative areas of its work stood out. Most noticeable was it provision of Sex and Relationships and the way the school managed to engage with parents about the subject. The topic can sometimes draw strong opinion and emotion, but when taught to a high standard, like at Cale Green, it can make a major impact on the future health and well-being of pupils.'
In third place is Paddock School in Roehampton. Aspects of the school's work that drew praise included:
the launch of a parent training scheme
special effort to build relationships with hard-to-reach families
the range of projects organised with local outside groups, and visits to an array of places of worship
the emphasis placed on upholding pupil's rights under the United Nations Convention on the Rights of the Child
the opening of a school café , open to local residents and providing pupils with work experience
Chestnut Grove Academy, Cale Green Primary School and Paddock School will now receive a prize of £500, £250 and £100 respectively for their success. Recognised by Ofsted as a project for schools to support their work in advancing their equality and cohesion duties, the annual Award has operated since 2009. Joining Rabbi Romain on the prestigious panel for the 2016 Award were:
Neil Carmichael MP – Chair of House of Commons Education Select Committee
Baroness Kishwer Falkner – member of Parliament's Joint Committee on National Security and Chancellor of the University of Northampton
Sir Anthony Seldon – schoolmaster, historian, political biographer and Vice-Chancellor of the University of Buckingham
Professor Linda Woodhead – national Sociology of Religion expert based at Lancaster University
About the Inclusivity Award
Now in its seventh year, the annual Accord Inclusivity Award is open to all schools in England and Wales, and seeks to reward those that work hardest providing at promoting an inclusive ethos and advancing the growth of mutual understanding, particularly on the grounds of religion and ethnicity. Previous Award judges include former Conservative Secretary of State for Education, Lord Baker of Dorking; the then Labour Shadow Minister for Children, Lisa Nandy MP; the Bishop of Buckingham, The Rt Revd Dr Alan Wilson; the former Bishop of Edinburgh, the Rt Rev Richard Holloway, and the journalist and writer Polly Toynbee. Further information on the Award can be found at https://accordcoalition.org.uk/inclusivity-award-2016/.