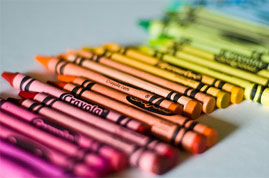 The Accord Coalition for Inclusive Education has urged the Catholic Church for England and Wales to facilitate open debate about how the admission policies of its schools may adjust to be more inclusive of those of different religions and beliefs following the recent recommendation by a group of Irish Catholic educationalists that Catholic schools in Ireland should reserve 10% of their places for non-Catholics, to better reflect diversity in society. The new group called, Faith in Our Schools, has described their proposal as '… fair to both the faith community and those who do not belong to it'. Currently state funded Catholic schools in Ireland – like those in England and Wales – reserve all their places for Catholics, if sufficiently oversubscribed.
Chair of the Accord Coalition, Rabbi Dr Jonathan Romain, said 'The Catholic Church for England and Wales holds a position opposed to any limits to their schools discriminating in favour of Catholic children, but they should take inspiration from the modest public call by the Catholic educationalists behind Faith in Our Schools and facilitate open debate. The Church should recognise the many Catholics who do not view more inclusive admission policies as a threat to their faith, but an expression of it, and consider how the policies of its schools can and should better adjust to operating in a mixed belief society.'
The Church is currently boycotting the Government's flagship free schools programme on the grounds that faith free schools are prevented from selecting more than half of their pupils by faith when oversubscribed. This is despite:
calls for the Church to review its opposition to the 50% discrimination cap, including last year by the Director of the Archdiocese of Southwark's education commission
most faith schools in the More Economically Developed World – including many Catholic schools – not being able to select pupils on faith grounds
most of the Church's private schools in England and Wales not selecting pupils by faith
some of its state funded schools operating successfully with a significant proportion of non-Catholic pupils. The 2015 Catholic school censusfound that 68.8% of pupils at its state funded schools and 37.1% at its private schools, were counted as Catholic
Accord has written to Church education authorities to ask if it thinks there are lessons that can be learned from debate in Ireland.
Notes
The Faith in Our Schools group is supported by range of leading Catholic educationalists in Ireland. They include Anne Hession, a lecturer in Religious Education at the Catholic St Patrick's College (Dublin); the Rev Prof Eamonn Conway, Head of Religious Studies at the Catholic Mary Immaculate College; and Niall McVeigh, Deputy President of the Catholic Cistercian College, in County Tipperary.
Most developed countries do not permit state funded faith schools to select pupils by faith
A 2012 study by the Organisation for Economic Co-operation and Development (OECD) showed that the UK was one of only a very few OECD member countries that permit religious selection at state schools (table 2.3 p15). Research by the Fair Admissions Campaign (FAC), which Accord co-founded and supports, has reinforced this finding.
The OECD identified that the Republic of Ireland, Estonia and Israel as having religiously selective state funded schools. In some Canadian provinces there are publicly funded Catholic schools that can refuse admission to non-Catholics before high school. The FAC are also aware that in Germany, a small number of private religious schools receive state funds and can religiously select. In the Netherlands, private faith schools that receive state funding can loosely require that pupils and parents support the mission/vision of the school. But it is not aware of any other countries. Countries with strong religious traditions, such as Italy, Spain, Poland and the USA, do not have religious discrimination in admissions to any state-funded schools.