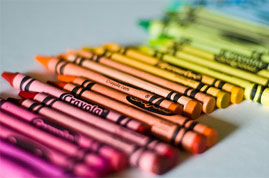 The Accord Coalition has urged that new guidance on the provision of Sex Education should require all schools – including faith schools – to promote an acceptance of gender and sexual diversity, as well as teach about contraception and accessing sexual and reproductive health-care services. The call follows the passing last week of the Children and Social Work Act 2017 and comments this week from the Chair of the Catholic Education Service which queried the suitability of children with gay parents attending Catholic Schools.
The Act requires the teaching of Sex and Relationships Education at state funded secondary schools, 'Relationships Education' at state funded primary schools, and for the Secretary of State for Education to issue statutory guidance on the teaching of the subjects. Accord has long campaigned for pupils at all state funded schools to be given an entitlement to receive age appropriate Sex and Relationships Education.
When asked in a national newspaper interview this week whether some pupils at Catholic schools had same sex parents the Catholic Education Service Chair, The Most Reverend Malcolm McMahon, replied "Why would same-sex parents want to send their children to a Catholic school? But if they did, we would treat them and their children with respect."
Catholic Education Service guidance on providing sex education in Catholic schools advises that pupils be taught that sexist, homophobic and transphobic language and behaviour is unacceptable and should be challenged. The guidance, which was published in the autumn of 2016, fails to mention contraception.
Chair of the Accord Coalition, Rabbi Dr Jonathan Romain, said 'Schools should be able to reflect upon a reasonable range of religious and cultural perspectives, but it is essential that education about sex and relationships in all schools be accurate, balanced and promote an acceptance of diversity. This should include all schools providing pupils with factual information about contraception and abortion, and actively promoting the acceptance of LGBT people. The empowerment and inclusion of all pupils should be made paramount.'
Notes
In 2016 the United Nation's Committee on the Rights of the Child urged for a range of changes to public policy in the UK to ensure that its schools are made more inclusive. This included that the UK should:
'Ensure that meaningful sexual and reproductive health education is part of the mandatory school curriculum for all schools …  Such education should provide age-appropriate information on: confidential sexual and reproductive health-care services; contraceptive'.
Homophobia have previously been found to be worse in faith schools. Stonewall's 2007 'The School Report' showed that two thirds of young gay people at secondary schools had experienced homophobic bullying, but in faith schools that figure rose to three in four. The report showed lesbian and gay pupils who attended faith schools were 23% less likely to report bullying than those at non-faith schools.
A follow up report published in 2012 by Stonewall found there had been an improvement, but with schools in the faith sector still less likely to take steps to prevent and respond to homophobic bullying than non-faith schools.