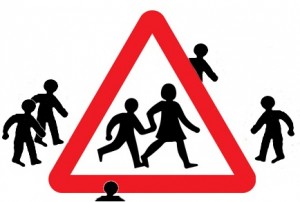 A new opinion poll has found that four out of every five voters prefer that new faith schools should continue to operate under the current cap which limits the schools from not selecting more than half of their pupils on religious grounds. Last September the Prime Minister announced plans to do away with the 50% cap completely. The new poll – commissioned by the Accord Coalition for Inclusive Education – reveals the proposed education reform is sharply out of step with public opinion.
Chair of the Accord Coalition, Rabbi Dr Jonathan Romain, said 'The 50% religious selection cap has made schools less segregated and provided examples to more divisive schools about how they could operate differently. Scrapping the cap would send a terrible signal that it is okay for schools to become cultural silos and to ignore their wider impact on community cohesion.'
'The poll highlights how religious discrimination and segregation are at odds with the values of modern Britain. If we do not want schools to entrench division, but to ensure future generations grow up at ease with itself then the cap should not be scrapped, but maintained, and extended to all existing faith schools.'
A 50% religious discrimination cap was introduced for new faith academy schools by the last Labour Government in 2007. The Coalition Government continued and borrowed the 50% policy when it introduced its free schools programme in 2010 (free schools are a type of academy school). In 2011 a legal presumption was introduced which – combined with Government policy – means that new state funded schools in England should ordinarily be academies.
The Government is currently consulting on getting rid of the 50% cap. The Prime Minister has argued that the cap does not make schools more ethnically mixed and prevents new state funded Catholic schools from being opened, but both of these main arguments are wrong.
As research undertaken last year by Accord member group Humanists UK revealed, the cap is making England's school system more ethnically mixed and particularly at Christian faith free schools. Removing it will be especially disadvantageous for children of South Asian heritage.
The Catholic Church of England and Wales has opted not to open Catholic free schools, which is a self imposed boycott designed to undermine the 50% cap. Most state funded Catholic schools in other developed countries do not select pupils by faith. Nor do most private Catholic Schools in England.
The new poll finds that Roman Catholics favour new faith schools having to operate under the 50% cap by 67% to 33%. As a group, Christians were found to favour maintaining the cap by 77% to 23%, while the survey respondents as a whole supported it by 80% to 20%.
Notes
Populus interviewed 2,033 people living in Britain between May 5th to the 7th 2017. Data was weighted to be demographically representative of all British adults aged 18 and over. Populus is a member of the British Polling Council and abides by its rules. The full survey results and field work data can be found here. Respondents view is broken down by their religious affiliation in table 2. The views of respondents living in England are provided in tables 3 and 4.
Respondents were asked to choose which of two statements came closer to their view. 80% favoured the statement 'New state funded faith schools should be allowed to religiously select up to a maximum of 50% of pupils on the basis of faith' (the status quo option) over 20% who favoured 'New state funded faith schools should be allowed to select up to 100% of their pupils on the basis of faith' (the change option).
State funded faith schools may only select pupils on religious grounds because their admission arrangements are exempt from the prohibition on religious discrimination in the 2010 Equality Act.