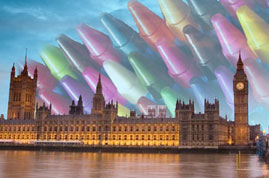 The Accord Coalition has welcomed the Government's new integration strategy, but urged it to recognise the damaging role being played by faith schools that are discriminatory and segregatory. The wide ranging strategy has been published this week in the form of a Green Paper. The document sets out the Government's ambitions to improve social mixing and boost opportunities for people living in areas heavily divided along ethnic lines.
Part of the Government's new approach is to trial various innovative policy initiatives in five local authority areas in England. In regards to education policy the Green Paper cites 'school segregation' as a major challenge to improved integration and proposes:
working with local admission authorities in the five key local authority areas to help ensure the intake of local schools are more representative of the wider area
to 'strengthen expectations on integration for new free schools'
have Ofsted include the promotion of integration within its inspection criteria and to review the inspectorate's powers in relation to unregistered schools, including strengthening its ability to collect evidence about those suspected of running illegal schools
The Green Paper follows publication in December 2016 of the Government commissioned The Casey Review: a review into opportunity and integration. Among its main recommendations were that changes should be made to education policy to tackle segregation between schools. Ofsted and Hackney Council have recently complained about having a lack of power to deal with illegal schools, many of which are faith based.
Chair of the Accord Coalition, the Reverend Stephen Terry, said 'The Government's focus on integration, including its recognition of the profound impact that schools can have, is to be welcomed. Ensuring young people meet and mix with those from different backgrounds in schools represents our best hope for laying solid foundations for cohesion and trust to grow in society.
'The Government should persevere with its strategy and follow the rationale expressed within it. In so doing it should address the elephant in the room, which is the ethnic and social segregation being created by discriminatory faith school admission policies.
'We must ensure schools, including faith schools, do not leave a legacy of fragmentation and division. Rather than scrapping the 50% religious selection cap at faith free schools, as some in Government have proposed, the cap should be extended to all state funded faith schools as a matter of urgency.'