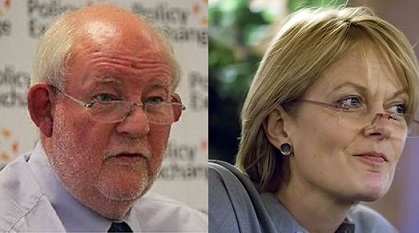 A new report has found a lack of reform in the relationship between religion and schools is damaging England's school system and requires urgent reform. The conclusion has been offered by national religion and society expert, Professor Linda Woodhead, and former Secretary of State for Education, the RT Hon Charles Clarke. Their new paper follows on directly from an earlier series of recommendations published back in 2015.
Their latest findings include that many schools consider the good teaching of Religious Education (RE) an 'irksome appendage' and since 2015 a significant and growing number of secondary schools have stopped providing it for all pupils. The authors find that longstanding inaction by Government to reform the 'outdated' legislative framework around RE and Collective Worship is putting RE at risk of a spiral of decline, with it seemingly having already happened to Collective Worship. The paper finds that current laws around compulsory daily worship in schools are 'effectively unenforced and probably unenforceable'.
In response they call for legislative and regulatory reform so schools are able to provide regular assemblies that do not have to include worship and for pupils at all schools to have a minimum entitlement to a broad and balanced RE that is nationally and chiefly determined by professional RE educators. They further recommend RE be called 'Religion, Beliefs and Values' to better reflect what most schools already teach.
In regards to faith schools the authors urge their providers to reduce the number of schools that religiously select pupils, with a specific call on the Church of England to phase out all religious selection in pupils admissions. The authors reveal 'a significant number of senior Anglicans' do not believe Church of England schools should select children by faith, despite very many of the Church's schools still operating a religiously selective admissions policy.
Chair of the Accord Coalition, the Reverend Stephen Terry, said 'Schools are the state funded institutions that are best able to equip future generations for life in our increasingly diverse society. Religious Education and assemblies must not be allowed to wither on the vine. They are crucial elements in building the open, diverse and tolerant society we need, and these, together with the phasing out of religiously selective admission policies will play a vital role in creating a country where people look beyond their differences – if only we can have the courage and vision to make this happen.
'It is disappointing that the report does not speak out more broadly and strongly against religious discrimination in pupil admissions and the employment and recruitment of teachers. It helpfully notes however that such practices are not required to maintain a faith school's ethos and, overall, it provides a much needed wake-up call about current complacency and inertia, especially regarding the curriculum. It further points to the consensus that has emerged about ways the relationship between religion and schools should change. It is time for our political and religious leaders to draw upon this to forge a less divisive and more inclusive school system.'