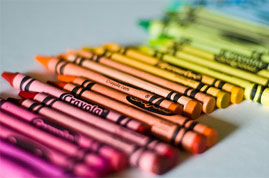 Protestors banned from demonstrating outside a Birmingham school for it promoting acceptance towards LGBT people have joined and spurred protest outside a Nottingham school for providing the same kind of education. According to The Birmingham Mail, demonstrators have begun agitating outside of Fernwood Primary School in Nottingham this week, although they have been joined by counter protestors who support LGBT inclusion.
The story adds to a list of reports in recent weeks of campaigning around the country in opposition to LGBT inclusion in schools. Last month public comment from the National Association of Head Teachers revealed coordinated albeit lower profile campaigns against schools on these grounds had already occurred in an array of other local authority areas, including in London, the North West of England and Yorkshire.
Another threat to schools teaching about LGBT people has been reported this week by the Accord Coalition member group, Humanists UK, who have revealed a faith school in North London has circulated forms to its parents enabling them to withdraw their children completely from Relationships and Sex Education (RSE). Last November Accord unsuccessfully urged the Government to amend its statutory RSE guidance to advise schools to not encourage pupils to be withdrawn from the subject. RSE is set to become a compulsory subject in all schools next year and, although the statutory guidance grants faith schools flexibility and discretion in their provision, it expects all secondary schools to teach about LGBT people.
Meanwhile further doubt has been cast today on the commitment of the Government to LGBT inclusivity. Speaking to the BBC the Chief Executive of the Excelsior Multi Academy Trust, which operates Parkfield Community School in Birmingham, accused the Department for Education of not publically supporting the school when protests regarding it teaching about LGBT people began, but instead of privately pressuring it to suspend its teaching in this area. The school was the first this year to face public demonstrations for providing an LGBT inclusive curriculum.
Chair of the Accord Coalition, the Reverend Stephen Terry, said, 'Recent developments reaffirm the pressing need for central  government to provide greater moral and regulatory support for schools promoting the acceptance of LGBT people. This should be an urgent priority for the new Education Secretary, Gavin Williamson, and it would go a long way in allaying concern about the Minister's previous opposition to LGBT equality.'
Gavin Williams opposed the Marriage (Same Sex Couples) Act 2013. Accord has set up an online tool to enable individuals to email the new Education Secretary and urge that the Department for Education better supports LGBT inclusion in schools. The facility includes a template letter that can be edited and accessed at https://accordcoalition.org.uk/lgbt_inclusion/.