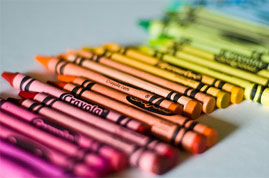 A multi academy chain run by the Diocese of Guildford, The Good Shepherd Trust, has been accused of failing to uphold its Christian values in its treatment of a former head teacher of a school it runs. Mr Richard Dunne, who was formerly head teacher for eighteen years of Ashley Church of England Primary School in Walton-on-Thames, Surrey, was suspended from his post last September by The Trust. He later resigned in November shortly before a disciplinary hearing, citing his belief that he would not receive 'a fair hearing'.
The Trust has since come under sustained pressure from parents demanding greater openness and criticising its treatment of the former head. Concerned parents are now calling for an independent investigation of the case.
A petition urging the Education Secretary to set up an investigation has already attracted over 2,000 signatures, including from parents of over two thirds of pupils at the school. Meanwhile £22,500 has been crowdfunded to support the former head take legal action against the Trust.
The organisers of the petition intend to hand deliver it to the Department for Education in the coming weeks. The local MP and Foreign Secretary, Dominic Raab, has also written to the Education Secretary, to relay concern of local residents and to 'better understand what oversight and accountability can be exercised in relation to the TGST'.
A group of parents who have formed a pressure group called Ashley Parents 4 Transparency have issued a public statement today. Criticisms of the Trust made by seven named parents include an apparent failure to uphold 'core Christian values' in its treatment of Mr Dunne, while another parent and journalist, Nick Wallis, criticises apparent 'evidence of a very un-Christian stitch-up.'
Chair of the Accord Coalition for Inclusive Education, the Revd Stephen Terry, said 'Those that operate Church schools should not be motivated by power or prestige over serving all those in their schools' local community. Accord has previously criticised the local Diocese for preventing attempts to save a struggling Church village school, so forcing it to close. It is concerning to see the extent to which relationships have now broken down between its multi-academy trust and very many parents at Ashley School.'
'The relations between parents and the Trust cannot be conducive to the quality education that all children deserve. Church and other authorities should consider what may be done to mediate and deescalate the evident tensions that exist.'
.
.
Notes
Ashley School parent, Nick Wallis, has set up a blog charting aspects of this case, including statements released to parents by the Trust. Ashley School joined The Good Shepherd Trust in 2014.
In 2018 the Accord Coalition criticised the Diocese of Guildford for blocking attempts to save Ripley Church of England Primary School in Surrey from closure. The school was ordered to merge with an academy trust after it was rated as 'inadequate' by Ofsted in May 2017. The Diocese's Good Shepherd Trust declined to take on the school, while the Diocese did not allow a local secular academy chain to take on and thus save the school, despite that chain already supporting one of the Diocese's infant schools as an 'associate member'.